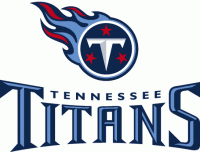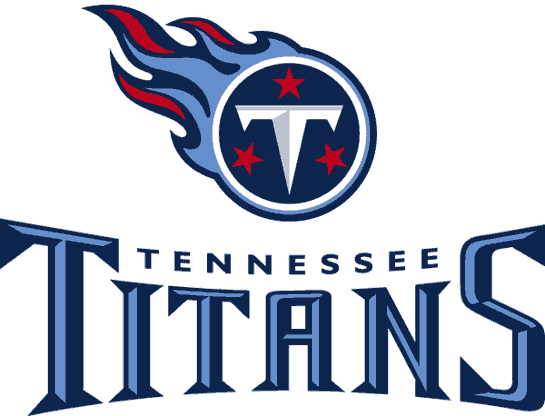 Clarksville, TN – The Tennessee Titans rolled into Clarksville on Tuesday with linebacker Akeem Ayers; defensive tackle Jurrell Casey; and Mike Keith, the voice of the Tennessee Titans on the second day of the 2013 Titans Caravan. The Caravan stopped in Clarksville at the Lowe's Drive Krogers.

The second day of the Caravan began with private stops in White Bluff at the White Bluff Elementary School, in Waverly, TN at the Waverly Junior High School, in Camden at the Briarwood Elementary School. Two public stops were also on the agenda for the second day of the Caravan at Clifty Farm Country Ham in Paris, TN and finishing up at the Kroger store stop in Clarksville.

Ayers and Casey were energized by their teams recent picks in the NFL draft. They felt that the team had taken concrete steps to strengthen both their offensive and defensive lines with the ultimate goal of seeing the Tennessee team make a run for the Superbowl.

Both Ayers and Casey were almost as excited as their fans at their opportunity to meet each other. "It's good to get out around Tennessee and have an opportunity to meet the fans firsthand," said Ayers. He continued "You have people of all ages from young kids to adults. It's been a lot of fun getting to see their reactions as we meet them firsthand."

Casey agreed, "It's wonderful just seeing their excitement and joy as they get to meet the guys they have previously only see out on the field for the first time in person." Both players support the ultimate mission of the NFL Play 60 Campaign, "It's great to help out the kids teaching them different things that they can do to keep them healthy and by doing so giving them the ability to get to the next level in their future careers," said Casey.

"We're very excited about having the Tennessee Titans here today. It's a great opportunity for all the fans come out and visit with us for a while and also take advantage of all the specials that Kroger's has going on during the event," said Greg Lee, the co-manager of the Lowes Drive Kroger's. "We definitely enjoy having the Tennessee Titans out whenever we can!"

For Mike Keith the voice of the Tennessee Titans it's all about the fans. "When you see the line of excited people, and all the jerseys it's great!" he said. "Montgomery County has been an area of strength for the Tennessee Titans from the very start, and that's why the Titans Caravan comes to Clarksville every single year."

He continued, "The first Caravan we did up here we brought Eddie George with us. Maybe that's what really got it started off the right way because any was such a big deal! It's so exciting to see these people come out every year and is so supportive of us, no matter if we had a good year a bad year in between, and that's what you like a loyal fan base who sticks with you!"

He is optimistic about the Titan's prospects for this season. "We're get ready to have some good times. I think that people since the momentum we have right now it's exciting. It's a big deal for us to be up this way, and hopefully next year will be able to come back, bringing a Super Bowl trophy with us! That's what we'd really like to do!"

Keith has a special place in his heart for the all of the kids who came out to the Titan's Caravan stop in Montgomery County. "The Titan Caravan for everyone! But we are really here for the kids. If you look at these young fans tonight they going to have the chance to meet to start is in the NFL. That's pretty special, and hopefully something that they will always remember and will always make them Titans fans! This is fantastic!"

Dave Loos and Greg Walker broadcast the Tennessee Titans games to Montgomery county on WJZM 1400 AM. They were live broadcasting along with Good Morning Clarksville host Eddie Owens from the Caravan stop.

"We're proud to be the only local radio station that carries Tennessee Titans Radio Network," said Loos. "The Titans Caravan's stop in Montgomery County is a great opportunity for us to come out and for the fans to get to meet us, and the Tennessee Titans first hand, and we're so excited to be here today.

Jessica House, an interpretative specialist with the Tennessee State Parks was on hand with some of her fellow rangers and some their animals as part of the NFL's Play 60 campaign.

"We are coming up with our 1 year anniversary in the NFL's Play 60 Campaign. Tennessee was the first state park system to participate in the program which features outreach into local schools and communities to engage children with messages and activities that promote outdoor experiences, the natural world, healthy lifestyles and fun." said House.

"Tennessee State Parks and the Tennessee Titans were a natural fit for the Play 60 campaign, which encourages children to play for 60 minutes each day. Of course, one of the best places to play are at Tennessee's many state parks, including Dunbar Cave State Natural Area and Port Royal State Park right here in Montgomery County."

"We're here as part of the Titans Caravan and supporting them in the Play 60 Campaign, and don't tell the Tennessee Titans this, but some people prefer to just see the animals that we brought with us! The Bald Eagle has been a big hit with the crowd!" She reluctantly admitted, "But the Titans players are great too!"

"Today we have some birds from Reelfoot Lake State Park and Paris Landing State Park." she continued. "We have Captain Bligh the Bald Eagle. We have a Screech Owl, a Barn Owl, and a Red Tail Hawk; and then from Paris landing we have an American Kestrel and a Cooper's Hawk. So some unique birds that you don't often get the chance to see, especially this close!"

Some of the of the sponsors who make the Titan's Broadcast possible in Montgomery County, F&M Bank and James Corlew Chevrolet.

"It's always great to see those guys to come in here. As you can see from the crowd that we have out there how excited they are about the Tennessee Titans coming to visit with them in Clarksville. For us, it lets Clarksville show our appreciation for the team in Nashville, and the depths of our support!" said Ron Jackson, Sr Vice President F&M Bank.

Ron York, Sales Manager at James Corlew Chevrolet agreed, "It's always great to see the Tennessee Titans get involved at this kind of local level, especially with Clarksville being outside of the local area of Nashville. I'm pleased to see how many people come down to visit with players, get their autographs. It's a great thing for the all of the folks involved!"
Photo Gallery
About the Tennessee Titan's Caravan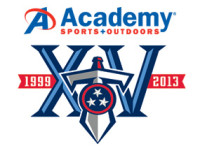 The Tennessee Titans Caravan began in 1998 as a small effort to spread goodwill through the region. Today, seven full-time staffers travel with Titans players and T-Rac through the Mid-South on a specially-decorated motor coach provided by Grand Avenue.
Since 1998, the Caravan has made over 750 stops, visited more than 300 schools and allowed the team to interact directly with an estimated audience well in excess of 120,000 fans.
About Academy Sports + Outdoors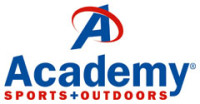 Academy Sports + Outdoors is a premier sports, outdoor and lifestyle retailer with a broad assortment of quality hunting, fishing and camping equipment and gear along with sports and leisure products, footwear, apparel and much more.
The Texas-based company operates 160 stores throughout Alabama, Arkansas, Florida, Georgia, Kansas, Louisiana, Mississippi, Missouri, North Carolina, Oklahoma, South Carolina, Tennessee and Texas. The Academy Sports + Outdoors philosophy is to deliver an unparalleled shopping experience by providing convenience, offering a broad selection of quality products, delivering exceptional customer service and selling the right stuff at everyday low prices.
For more information about Academy Sports + Outdoors visit academy.com, facebook.com/academy, twitter.com/academy, pinterest.com/academy and youtube.com/academy.
About Bill Larson
Bill Larson is  is politically and socially active in the community. Bill is a member of the Friends of Dunbar Cave.

You can reach him via telephone at 931-249-0043 or via the email address below.
Sections
Sports
Topics
Academy Sports + Outdoors, Akeem Ayers, American Kestrel, Bald Eagle, Barn Owl, Captain Bligh, Cooper's Hawk, Dave Loos, Dunbar Cave State Natural Area, Eddie Owen, F&M Bank, Good Morning Clarksville, Greg Walker, James Corlew Chevrolet, Jessica House, Jurrell Casey, Krogers, Lowe's Drive, Mike Keith, NFL, Paris Landing State Park, Play 60 Campaign, Port Royal State Park, Red Tail Hawk, Reelfoot Lake State Park, Ron Jackson, Ron York, Screech Owl, Superbowl, Tennessee State Parks, Tennessee Titans, Titans Caravan, Titans Radio Network, WJZM 1400 AM