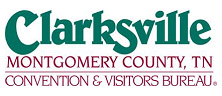 Clarksville, TN – The Bass Federation Inc.'s 2013 Southern Divisional Tournament, hosted by The Tennessee Bass Federation, Inc., will be holding their final weigh-ins on Friday, June 7th at the Clarksville Marina to determine the winner of this year's competition.

This year's tournament has seen nearly 84 boaters from all over the South, including Alabama, Florida, Georgia, Kentucky, Tennessee and North and South Carolina.

While many of the boats have made their way up north toward Tennessee's Lake Barkley, others have taken another route and gone toward Cheatham Dam on the Cumberland River. The competition spans to any accessible Tennessee waters, but the anglers must be back in time to weigh in each day.

Currently, North Carolina fishermen have the lead in the competition. But, that can all change tomorrow when the teams converge at the Marina to take part in the final weigh in at 3:00pm.

The top team will go home with not only part of the cash prize, but also a years worth of bragging rights as the best bass fisher in the South. The top two anglers from each team will also compete in the 2014 National Bass Federation Championship.

The weigh-ins will be followed by the announcement of the overall winner and an award ceremony. The event is free, and open to the public to attend.



Sections
News
Topics
Alabama, Cheatham Dam, Clarksville Marina, Clarksville TN, Cumberland River, Florida, Georgia, Kentucky, Lake Barkley, Liberty Park, National Bass Federation Championship, North Carolina, South Carolina, Southern Divisional Bass Tournament, Tennessee, Tennessee Bass Federation Inc.