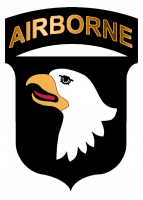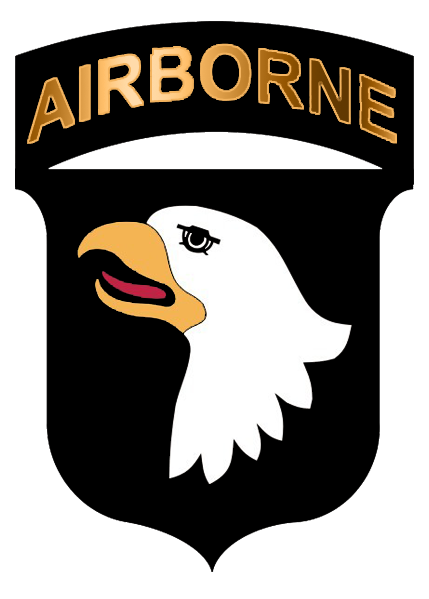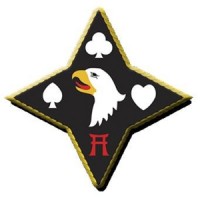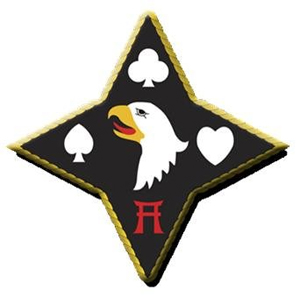 Bagram Air Field, Afghanistan – Medics and other first responders with Task Force Lifeliner put their skills to test during a training exercise focused on a mass-casualty situation June 7th at Bagram Air Field, Afghanistan.

Mass-casualty exercises (MASCAL) assist medics in preparing themselves to make critical decisions under extreme circumstances. The ability to know what tools are needed at the right time and place if a catastrophic incident occurs is invaluable.

These exercises ensure the medical staff and other first responders know where to find these tools when the aid station has to treat more patients than what resources are available.

"Training for this type of situation ensures that the medical staff will be able to manage the situation and treat the most patients with the limited amount of medical equipment and supplies that they have available in a timely fashion," said Staff Sgt. Craig A. Greene a senior medic with TF Lifeliner and a native of Little River, SC.

To enhance the training, soldiers from outside the aid station volunteered to be mock-victims.

"Everyone should take training seriously, especially when deployed," said Pfc. David C. Choeun, a medic who participated in the training and a native of San Bernardino, CA. "Training is important and it helps to develop muscle memory so that you can get past the fear quickly."

If an actual MASCAL would occur, a medic must be prepared for the worst.

Organization, a straight head and leadership skills are very important when dealing with these types of situations, said Choeun.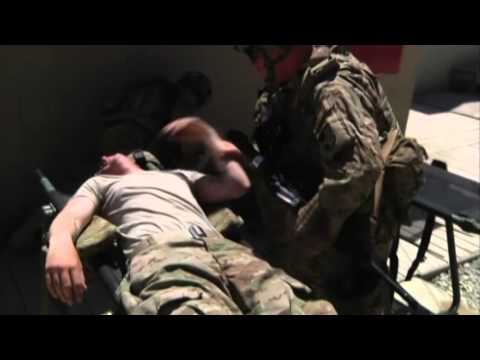 Greene commented on the anxiety and challenges that can come with being a medic. He said he had to face these challenges on his first deployment, but that it was the training that he had received that allowed him to do what needed to be done.

"You can never be too prepared," said Greene.

This preparation takes many professionals and much hard work from the aid station staff.

The 101st Special Troops Battalion, TF Lifeliners, physician assistant and training quality control officer, Capt. John T. Gottschalk, a native of Dallas, TX, wanted to guarantee his medics were given foundation to build from.

"Once we get the structure down we can start working on all the details," said Gottschalk. "The devil is in the details. When we get into the detail that is when I know we'll be in the 90 percent."

With strong confident leadership, young medics learn the value in training and how it can affect their actions life and death situations.

Another medic with TF Lifeliner explained his thought process when he is put to the test in training.

"I sit there at first. I think what do we have? When I get a general idea In the back of my head it kicks in and I get going." said Pfc. Cody Z. Bayless a native of Austin, TX. "You don't want to miss anything … you can't afford to miss anything. The smallest thing could be the difference between life and death."

Written by Sgt. Sinthia Rosario
101st Sustainment Brigade, 101st Airborne Division (AA) Public Affairs

Video by Staff Sgt. Peter Sinclair
101st Sustainment Brigade, 101st Airborne Division (AA) Public Affairs
Photo Gallery
Sections
News
Topics
101st Airborne Division, 101st Special Troops Battalion, 101st Sustainment Brigade, Afghanistan, Air Assault, Austin TX, Bagram Air Field, Brodie C. VanBrunt, cody Z. Bayless, Craig A. Greene, D'Metri Q. Sullivan, Dallas TX, David C. Choeun, Fort Campbell KY, John T. Gottschalk, Lifeliners, Little River SC, MASCAL, Mass Casualty Training Exercise, Medics, Nicole C. Chojnacky, Peter Sinclair, San Bernardino CA, Sinthia Rosario, Task Force Lifeliners