Freeze Watch In Effect ... [Click here for more information]
Written by Sgt. Leejay Lockhart
101st Sustainment Brigade, 101st Airborne Division (AA) Public Affairs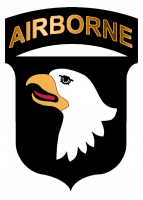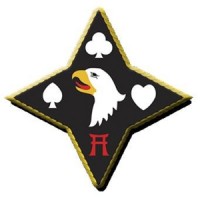 Fort Campbell, KY – After a series of challenges, two soldiers from the 2nd Battalion, 44th Air Defense Artillery Regiment, 101st Sustainment Brigade, 101st Airborne Division (Air Assault), emerged as winners in the battalion's soldier and noncommissioned officer of the quarter competition June 21st, at Fort Campbell, KY.

Known as "Strike Fear Week," this competition presents soldiers with a series of events that tests them on their soldier skills, physical stamina and mental agility.

Sgt. Ryan Thayer, an Avenger crew member, and Spc. Cecil Williams, an air defense battle management system operator, both members of Alpha Battery outlasted challengers proving they were the best in the battalion.

"Strike Fear week is a competition, soldiers against soldiers, NCOs against NCOs, to see who's the best," said Thayer. "Strike Fear Week really brings out the best in yourself, seeing what you're made of and what you can do."

Williams felt the same way about the competition.

"Strike Fear week is a competition to give you bragging rights, for NCOs and soldiers to see who's the best of the best in your unit," said Williams. He added that it would show who has the most heart.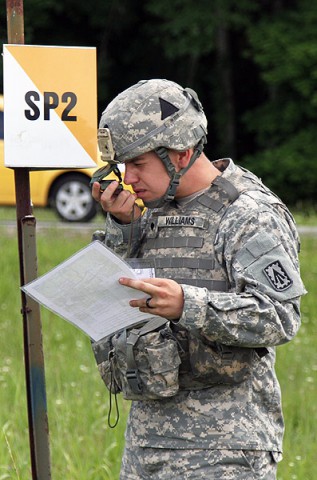 For this iteration of Strike Fear Week, the competition has added extra events making it a tougher challenge. Coming off of a long weekend the competition immediately ramped up. It started early Tuesday morning with the Army Physical Fitness Test. Shortly after the test, the competitors went to a rifle qualification range. The day ended with a test of Army knowledge.

Wednesday wasn't any easier. The day began with a 12-mile foot march. Later in the day, the Soldiers went to a land navigation course, and with only a compass, protractor and map they had to find four points scattered throughout the training area.

On Thursday, the soldiers started the day running the obstacle course at the Sabalauski Air Assault School. Finally, for the last event the soldiers had to put on their dress uniforms and answer questions in front of a board of senior enlisted leadership.

To come out on top both winners spent extra time preparing for the event. Williams spent at least an hour a day studying for the event all while he was also doing extra physical training. Thayer did extra foot marches and practiced marksmanship.

At the start of Strike Fear week, Thayer had the advantage of competing twice at the battalion level before and once at the brigade level, but this was his first time competing as an NCO. He said that gave him a good deal of confidence. For Williams it was his first competition, but because of his preparations, he said he felt confident about his chances.

Both found the foot march to be difficult, but each excelled in an event. Thayer's said his best event was the APFT. Williams said he shined on the rifle range.

As the week ended, the unit recognized the winners during an NCO induction ceremony. The winners earned the Army Achievement Medal, a special parking spot for the next three months and pride in the knowledge they were the best.

Both soldiers agreed that Strike Fear Week offered valuable lessons to soldiers.

"It's showed me the amount of heart that I have," said Williams. "No matter what, no matter how I feel, I still push forward and finish the job and always give my best."



Sections
News
Topics
101st Airborne Division, 101st Sustainment Brigade, 2nd Battalion 44th Air Defense Artillery Regiment, 44th Air Defense Artillery Regiment, Army Physical Fitness Test, Cecil Williams, Fort Campbell KY, Leejay Lockhart, NCO, Ryan Thayer, Sabalauski Air Assault School, Strike Fear Week