Special Weather Statement In Effect ... [Click here for more information]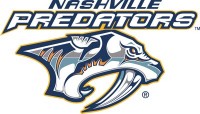 Nashville, TN - Many of the Nashville Predators top prospects – including 2013 fourth overall selection Seth Jones and 2012 11th overall selection Filip Forsberg – will be on hand when the team's 2013 Development Camp officially opens on Tuesday, July 9th at Centennial Sportsplex.
The first group of skaters will hit the ice at 8:30am, and players will be available to the media at the conclusion of their respective on-ice session (see schedule below for breakdown).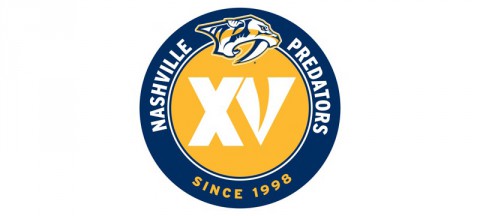 The camp continues through Saturday, July 13th with four on-ice sessions coming Tuesday, July 9th; Wednesday, July 10th; Friday, July 12th and Saturday, July 13th. Players will also participate in community relations activities on Thursday afternoon; a full release with times and locations will be available in the coming days.
The purpose of the camp is to educate and direct players in their pro development and conditioning programs, and the week's events will be presided over by the Predators coaching and hockey operations staff, including new Director of Player Development Scott Nichol and Assistant Coach Phil Housley.
The Nashville Predators and Milwaukee Admirals (AHL Affiliate) coaching staffs, will lead the scheduled training regimen, which includes a variety of dry-land activities and workouts, on-ice fundamentals work, off-ice testing, media and nutrition education, and team-building activities. The players will also receive instruction on training principles such as sport-specific power and strength enhancement, flexibility and off-ice conditioning.
Many Predators prospects dating back to the 2009 Entry Draft will be in attendance, in addition to several from last weekend's 2013 draft.
All on-ice workouts at Centennial Sportsplex are open to the public.
On-ice sessions are currently scheduled for:
Ice Session Schedule
Date
Time
Tuesday, July 9th
8:30am-1:00pm
Wednesday, July 10th
8:30am-1:00pm
Friday, July 12th
8:30am-1:00pm
Saturday, July 13th
8:30am-1:00pm
Each session will see three groups go for roughly 90 minutes with media to follow.
The development camp schedule is attached, and a full roster will be released later this week. Please note that players will be available for interviews after the events/activities take place; please contact the Nashville Predators Communications Department for more information on specific events/activities. The schedule is subject to change.
Nashville Predators Development Camp: July 8th-13th, 2013
Predators Development Camp Schedule

Monday, July 8th
Time
Event
Location
5:00pm-7:00pm
Physicals
Vanderbilt University
Tuesday, July 9th
Time
Event
Location
7:00am
Track Training
Vanderbilt University
8:30am-1:00pm
On-Ice Sessions
Centennial Sportsplex
2:00pm-5:00pm
Weight Training/Breakout Sessions
Bridgestone Arena
Wednesday, July 10th
Time
Event
Location
7:00am
Track Training
Vanderbilt University
8:30am-1:00pm
On-Ice Sessions
Centennial Sportsplex
2:00pm-5:00pm
Weight Training/Breakout Sessions
Bridgestone Arena
Thursday, July 11th
Time
Event
Location
9:00am-10:00am
Yoga
Bridgestone Arena
10:30am-12:30pm
Team/Player Presentations
Bridgestone Arena
1:30pm-5:00pm
Community Activities
Nashville Area
Friday, July 12th
Time
Event
Location
7:00am
Track Training
Vanderbilt University
8:30am-1:00pm
On-Ice Sessions
Centennial Sportsplex
2:00pm-5:00pm
Weight Training/Breakout Sessions
Bridgestone Arena
Saturday, July 13th
Time
Event
Location
7:00am
Track Training
Vanderbilt University
8:30am-1:00pm
On-Ice Sessions
Centennial Sportsplex
2:00pm-5:00pm
Weight Training/Breakout Sessions
Bridgestone Arena
Sections
Sports
Topics
AHL, American Hockey League, Breakout Sessions, Bridgestone Arena, Centennial Sportsplex, Development Camp, Director of Player Development, entry draft, Filip Forsberg, Milwaukee Admirals, Nashville, Nashville Predators, Nashville Predators Communications Department, Nashville Predators Development Camp, Nashville TN, National Hockey League, NHL, On-Ice Sessions, Phi Housley, Predators, Scott Nichol, Seth Jones, Tennessee, Track Training, Vanderbilt University, Weight Training, Yoga