Special Weather Statement In Effect ... [Click here for more information]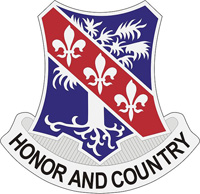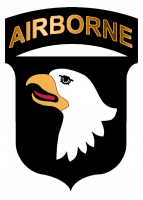 Nangarhar Province, Afghanistan – U.S. Army Soldiers from Fort Campbell's Charlie Company, 1st Battalion, 327th Infantry Regiment "Bulldogs", 1st Brigade Combat Team "Bastogne", 101st Airborne Division (Air Assault), take an over-watch position at OP Cobra during Operation Shaheen XIII, near Boti Kot, Nangarhar Province, Afghanistan.

The operation was an Afghan National Army led mission to clear the enemies of Afghanistan from the region. U.S. Soldiers advised, observed, and supported their ANA counterparts throughout the mission.

Sections
News
Topics
101st Airborne Division, 1st Battalion 327th Infantry Regiment, 1st Brigade Combat Team, 327th Infantry Regiment, Afghan National Army, Afghanistan, Air Assault, Ana, Boti Kot, Bulldogs, Fort Campbell KY, Nangarhar Province, Operation Shaheen XIII, U.S. Soldiers