Written by Staff Sgt. Thaddius S. Dawkins II
United States Army Special Operations Aviation Command Public Affairs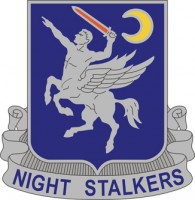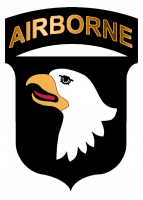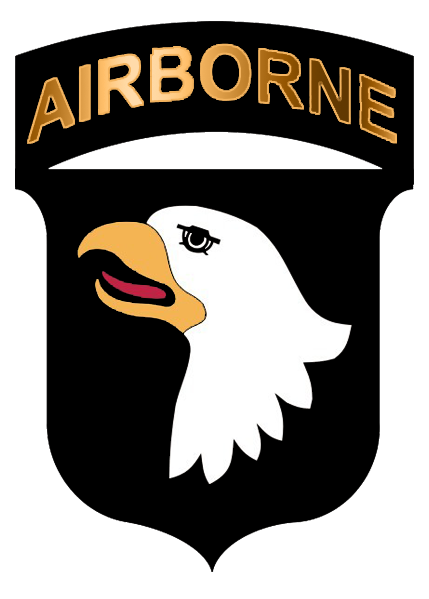 Fort Campbell, KY – With ARSOF 2022 in full swing, Soldiers and instructors from the Special Operations Aviation Training Battalion welcomed the first-ever conventional unit to the Allison Aquatics Training Facility (AATF) at Fort Campbell, KY, July 24th, 2013, to teach water survival techniques.

The training meets a key priority for Lt. Gen. Charles T. Cleveland's, the United States Army Special Operations Commander, ARSOF 2022 vision to bridge critical seams of SOF-Conventional Forces relationships to effectively contribute to unified action in the 21st century by partnering with the Army to meet its training responsibilities.

Prior to the this training, the AATF had traditionally been used by the 160th Special Operations Aviation Regiment (Airborne) (SOAR) aviators and crewmembers, as well as members of the 5th Special Forces Group (Airborne) for pre-mission training.

Soldiers from the 511th Engineer Company, 326th Engineer Battalion (AASLT), 36th Engineer Brigade completed more than nine-hours of training, which included both classroom and hands-on instruction to receive their Ground Forces Water Survival Egress training certification.

"This training is very important to all forces with a water mission, whether they're SOF or conventional," said Russ W. Jones, a retired aviation physiology and water survival instructor for the Navy, with an extensive 27 year background in water-survival training. "If you have a water mission, you need this training. It's as simple as that. If you throw someone on an aircraft blind and hope they know what to do, that's the wrong answer."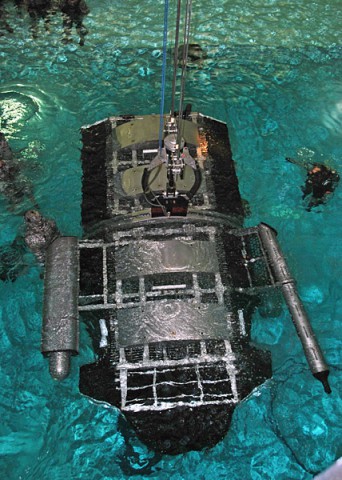 The training day began with a four-hour block of classroom instruction where Jones discussed a wide variety of aspects that are all important for surviving an aircraft ditched over water. Jones discussed proper bracing techniques, dive physiology and the important first steps a Soldier must take once violent action of the aircraft ceases.

Following the classroom portion of training, the Soldiers headed to the pool to gear up. They donned advanced combat helmets and vests, similar to those they wear on missions, as they prepared to enter the CH-47 Chinook Helicopter simulator. Once inside, the Soldiers experienced the dunker by utilizing the "crawl-walk-run" method.

After satisfactorily completing three cycles in the dunker, the instructors raised the stakes. With a couple quick adjustments, the Soldiers were now expected to do the same thing, only this time with giant three-foot waves, a pounding downpour of rain and extremely high winds.

"This is the only military facility in the country that's this state-of-the-art," Jones said. "We actually call the facility a theater and we put on a show inside it. That show is severe weather and realism."

"You train as you fight. You've heard it your whole career," he further explained. "We want people to go through worst-case-scenarios. We want people to walk out of here knowing there's nothing out there they can't overcome when getting out of a ditched aircraft."

In the five-years the facility has been open, the training has already saved the lives of several Soldiers, according to Jones.

The engineers participating in the training understood its importance and were grateful to be the first conventional force Soldiers to receive it.

"We are an air assault unit, and mission dependant, we fly a lot," said Spc. Ryan S. Whisenant, a combat engineer and Clarksville, Tennessee native. "If a bird goes down [over the water], we now know how to egress from it since we received this great training."

Going into the training, Whisenant admitted he was nervous, but those nerves quickly settled once he saw the dedication of the instructors.

"Going into the training today, I wanted to face my fears," he said. "I'm pretty comfortable being in the water, but when you're strapped in and put underwater, comfortable or not, you're going to freak out a little. Once I saw the instructors were right there the whole time, and able to recognize if someone was struggling, I quickly relaxed and was able to accomplish what we were all taught to do earlier in the day."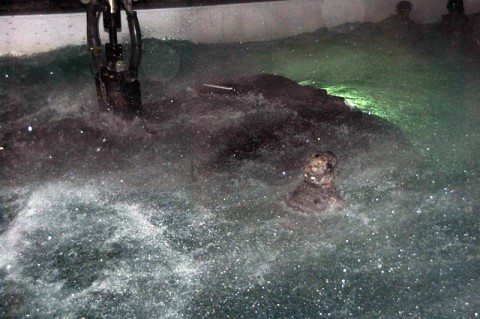 As far as the AATF instructors go, Jones said they are among the best and they are well aware the training could be the difference between life and death for the students.
"Our people here love what they do," he said. "We're here because we want to be here. If you watch the interaction between the instructors and students throughout the class, you'll see, my instructors will talk to these students like they live next door to them. They love what they do."
With the well- trained, dedicated and Soldier-first attitude the instructors have, Jones hopes more Soldiers will be afforded the opportunity to complete the training in the future.
"Everyone who has a water mission, whether it's the 160th SOAR (A) or big Army, it's instrumental they come to this class," Jones said. "If you want that extra tiny bit of knowledge that could save you, this is where you're going to get it. It's a lot better to make mistakes in a chlorinated swimming pool than in the ocean when nobody is there to tell you this is what you did wrong, let's fix it."
Sections
News
Topics
160th Special Operations Aviation Regiment, 326th Engineer Battalion, 36th Engineer Brigade, 511th Engineer Company, 5th Special Forces Group, AATF, Allison Aquatics Training Facility, CH-47 Chinook, Charles T. Cleveland, Clarksville TN, Fort Campbell KY, Ground Forces Water Survival Egress Training, Russ W. Jones, Ryan S. Whisenant, SOAR, Special Operations Aviation Training Battalion, Thaddius S. Dawkins II, U.S. Army Special Operations Commander, U.S. Special Operations Aviation Command, Water Survival Techniques