"Reducing Grant Fraud Risk" and "Homeless Women and Children-Families in Transition."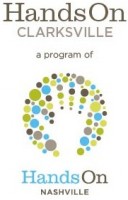 Clarksville, TN – The Nonprofit Partnership Network will present two "Connect and Learn " sessions on August 21st, 2013 from 1:00pm-4:00pm at the Clarksville-Montgomery County  Public Library, 350 Pageant Lane, Clarksville in the large meeting room.

The first session, "Reducing Grant Fraud Risk" will be held from 1:00pm-2:00 pm. Today, nonprofit leaders face unprecedented scrutiny more than ever. As the demands on nonprofits performance and accountability escalate, most of the scrutiny is focused on fundraising, spending, fiscal oversight, and fiduciary responsibilities of leaders.

The session, presented by Larry J. Pollard, Special Agent, Criminal Investigation Division with the State of Tennessee and Andrew Shepherd Smith, Director of Grants and Sponsored Research, Austin Peay State University will focus on strategies to mitigate these risks and increase awareness of the common grant fraud schemes and encourage appropriate risk management efforts to prevent issues or detect them as early as possible so grant funded programs have every chance of success and taxpayer funds are used as efficiently and effectively as possible.

The second session, "Homeless Women and Children-Families in Transition" will be held from 2:30pm-4:00pm. There are many homeless women and children living in Clarksville-Montgomery County who need many kinds of support services and something to look forward too. These families in transition need holistic solutions to safe housing, critical services and ground-breaking programs to help them succeed on their own.

The collaboration between local homeless care providers with similar missions is all too important in the fight against family homelessness. Participants will have an opportunity to hear from five local service providers helping women in our community regain their independence so their children can look forward to a brighter future.

Agencies participating in the discussion include: Salvation Army, Community Action Agency, Serenity House, United Methodist Urban Ministries and Safe House Domestic Violence Shelter.

The "Connect and Learn" sessions are free, but registration is required. Call 931.551.5450 to register or email rarancibia.npn@gmail.com.



Sections
Events
Topics
Andrew Shepherd Smith, APSU, Austin Peay State University, Clarksville TN, Clarksville-Montgomery County, Clarksville-Montgomery County Public Library, Community Action Agency, Larry J. Pollard, Nonprofit, Nonprofit Partnership Network, Pageant Lane, Registration, Safe House Domestic Violence Shelter, Salvation Army, Serenity House, United Methodist Urban Ministries