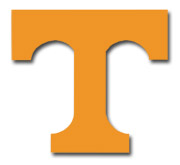 Springfield, MA – University of Tennessee Head Coach Emeritus Pat Summitt, 12-time NBA All-Star and Hall of Famer Earvin "Magic" Johnson and youth basketball ambassador Boo Williams were winners of the 2013 Mannie Jackson – Basketball's Human Spirit Award.

The winners were recognized during events leading up to the 2013 Basketball Hall of Fame Enshrinement Ceremonies. Summitt did not travel to Massachusetts for the event.

"This year's winners of the Mannie Jackson – Basketball's Human Spirit Award have all contributed greatly to the game of basketball and are active members in their community," said John L. Doleva, President and CEO of the Basketball Hall of Fame. "It is an honor to recognize and celebrate these three distinguished humanitarians, all of whom have dedicated their lives to helping others through the game they love."

The criteria for award winners includes embracing the core values of the game, hard work, striving to improve the community and making a commitment to others. Beyond the game, award winners must reflect the values of Mannie Jackson's life-long mission to overcome obstacles and challenge the status quo, while taking responsibility for his or her actions and seeking the highest standard of excellence.

Summitt, Johnson and Williams were chosen from a group of nine finalists after nominations were screened by a distinguished selection committee, appointed by the Hall of Fame and Mr. Jackson. Beginning in 2009, the finalists were grouped in three categories, representing the amateur, professional and grassroots levels of basketball.

Previous winners of the award include current NBA players Grant Hill, Chauncey Billups and Samuel Dalembert; former NBA All-Star and Georgetown standout Alonzo Mourning; former Harlem Globetrotter and college basketball All-American Dr. John "Jumpin' Johnny" Kline; former Georgetown University center and NBA Global Ambassador Dikembe Mutombo; Philadelphia legend Sonny Hill; former NBA official Ken Hudson; Hall of Famers Bob Lanier, David Robinson, Jim Boeheim and Jim Calhoun; President and CEO of the National Consortium for Academics and Sport, Dr. Richard Lapchick and The V Foundation for Cancer Research.

The Mannie Jackson – Basketball's Human Spirit Award Winners 2013

Representing the Amateur ranks:

Pat Summitt – For nearly four decades, Summitt led the Tennessee Lady Vols program to 16 SEC Championships, eight NCAA titles and seven NCAA Coach of the Year awards. In August 2011, Summitt announced that she was battling with early onset dementia, "Alzheimer's type." She finished the 2011-12 season and in November, she revealed the formation of her foundation, the Pat Summitt Foundation Fund with the proceeds going toward cutting-edge research. The Huntington Post named Summitt a 2011 Game Changer – an innovator, leader and role model who is changing the way we look at the world and the way we live. President Barack Obama presented her on April 19th, 2012 in the White House with the 2012 Presidential Medal of Freedom award. She was inducted into the Basketball Hall of Fame in 2000.

Representing the Professional Game:

Earvin "Magic" Johnson, Hall of Famer and 12-time NBA All-Star – Created the Magic Johnson Foundation in 1991 in hopes of developing programs and support community based organizations. His community Empowerment Centers have impacted more than 200,000 kids, awarding over $3 million in hardware and software grants and awarded over $250,000 in online scholarships. Johnson has supported several charity groups including: Celebrity Fight Night Foundation, Charity Folks, Keep A Child Alive, The Miami Project and Buoniconti Fund to Cure Paralysis. Over the years he has been an advocate of AIDS/HIV research and has helped several causes including: at risk/disadvantaged youths, education and family/parent support. Johnson was inducted into the Basketball Hall of Fame in 2002.

Representing the Grassroots ranks:

Boo Williams – Founded the Boo Williams Summer league in 1982, which is a Youth Basketball Organization in Hampton Roads region of Virginia. Williams has coached and mentored over 2,500 student athletes both male and female. He also helped fund and build the Boo Williams Sportsplex, which is a multi-purpose, eight court, sport facility that hosts several basketball games throughout the year. In 2001 he was named Walt Disney Wide World of Sports Volunteer of the year and he serves on the USA/ABA Cadet Committee for Development of Future Olympians.



Sections
Sports
Topics
Alonzo Mourning, Basketball Hall of Fame, Basketball's Human Spirit Award, Bob Lanier, Boo WIlliams, Buoniconti Fund to Cure Paralysis, Celebrity Fight Night Foundation, Charity Folks, Chauncey Billups, Clarksville TN, David Robinson, Dikembe Mutombo, Dr. John "Jumpin' Johnny" Kline, Dr. Richard Lapchick, Earvin Magic Johnson, Grant Hill, Hampton Roads, Harlem Globetrotter, Head Coach Emeritus, Jim Boeheim, Jim Calhoun, John L. Doleva, Keep A Child Alive, Ken Hudson, Lady Vols, Mannie Jackson, Massachusetts, National Consortium for Academics and Sport, NBA All Star, Pat Summitt, President Barack Obama, Presidential Medal of Freedom Award, Samuel Dalembert, Sonny Hill, Springfield MA, Tennessee, The Huntington Post, The Miami Project, The V Foundation for Cancer Research, The White House, University of Tennessee, USA/ABA Cadet Committee for Development of Future Olympians, UT, Virginia, Walt Disney Wide World of Sports Volunteer of the Year