Initiative aligns work of the executive, legislative and judicial branches
Nashville, TN – During the coming year, the Tennessee Department of Children's Services will continue the Three Branches Institute, an initiative bringing together members of the executive, legislative, and judicial branches to work with the department on strengthening the state's child protection and juvenile justice systems.
"For Tennessee to have a strong and effective system of children's services, the three branches of government must have a clear vision on the mission of the services, and confidence that the services are generating desired outcomes," said DCS Commissioner Jim Henry. «Read the rest of this article»

Simpsonville, KY – Austin Peay State University men's golf team finds itself in a familiar position heading into the final round of the Cardinal Intercollegiate, being hosted by Louisville.
The Governors, after a second-round 5-under 283, find themselves in second place behind the tourney host. At the Columbia Regional Preview last week, the Govs were in second place to host Missouri after two rounds before settling for third place.
«Read the rest of this article»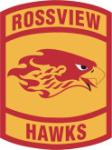 Clarksville, TN – Rossview High School girls golf team and Clarksville High School's boys team took home their respective District 10-AAA tournament titles, September 23rd at Swan Lake Golf Course, with the Lady Hawks outlasting Clarksville High in a playoff – while CHS boys won by 32 shots.
There was little surprise that the Lady Hawks and Lady Wildcats finished in a tie, with team scores of 156, as both squads have been going back-and-fourth against each other in close matches all year long.
«Read the rest of this article»

Clarksville, TN – The Clarksville Police Department is still on the hunt for the suspect(s) responsible for the vehicle burglary at a business on Ussery Lane.
The victim's purse and its contents were taken, and now her credit card and checks are being used. Currently the total is over $1,000.00 in checks and card transactions.
«Read the rest of this article»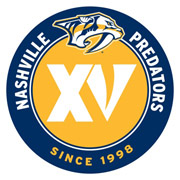 Nashville, TN - Nashville Predators President of Hockey Operations/General Manager David Poile announced today that the club has assigned Patrick Cehlin, Joonas Jarvinen, Joonas Rask, Miikka Salomaki, Colton Sissons and Austin Watson to the Milwaukee Admirals (AHL).
Nashville's training camp roster is now at 27 players.
Sixteen forwards: Taylor Beck, Gabriel Bourque, Rich Clune, Matt Cullen, Mike Fisher, Filip Forsberg, Paul Gaustad, Matt Hendricks, Patric Hornqvist, David Legwand, Simon Moser, Eric Nystrom, Craig Smith, Nick Spaling, Viktor Stalberg, and Colin Wilson.
«Read the rest of this article»

Clarksville, TN – On Saturday, September 21st, 2013 at 9:27am, the Clarksville Police Department responded to a Robbery at K Mart Pharmacy, at 2780 Wilma Rudolph Boulevard.
An unknown white male came up to the counter and gave a note to the individual, working the pharmacy counter, telling him to give him all the pills (pain medication/narcotics). «Read the rest of this article»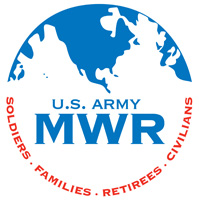 Fort Campbell, KY – October is Domestic Violence Awareness Month. Join Army Community Service (ACS) Family Advocacy Program (FAP) at the three Domestic Violence Awareness activities planned throughout the month.
On October 1st from 9:30am to 12:30pm at the Family Resource Center (FRC), we will hold a Domestic Violence Awareness Proclamation, "If Your Partner is Violent Don't Stay Silent." During this event, the proclamation will be read by the Garrison Commander, Col. Dellinger. There will be guest speakers as well as Domestic Violence information available. «Read the rest of this article»
Study to Identify Improvements for the 185 mile Interstate Corridor

Nashville, TN – Tennessee's strategic corridors are major highways creating the backbone of the state's transportation system. They form an interconnected highway network carrying a large portion of the state's traffic linking major activity centers, including urban areas, growing, smaller cities, tourist areas and employment centers.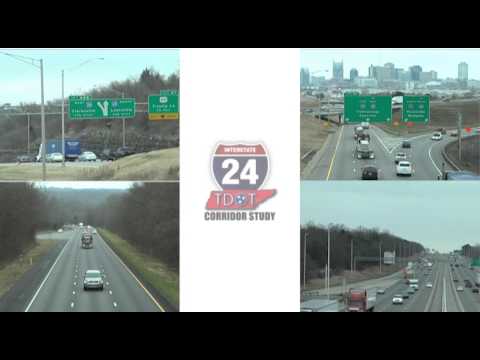 «Read the rest of this article»

Clarksville, TN – Currently, 11:30am, Monday September 23rd, 2013, there are two traffic incidents that have occurred in the Wilma Rudolph Boulevard and Dunbar Cave Road area. Traffic will be slow moving in this area for, at least, the next 30 minutes.
If possible, all traffic should avoid the southbound lanes of Wilma Rudolph Boulevard. There is no further information at this time.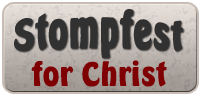 Clarksville, TN – It's back! Stompfest for christ! Clarksville and the surrounding areas are welcome to come out and enjoy live music and entertainment on Saturday September the 28th at the APSU Clement Auditorium.
Several churches will use their God given talents to lift up the name of Jesus through various means of entertainment.
«Read the rest of this article»