Flood Advisory In Effect ... [Click here for more information]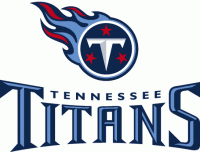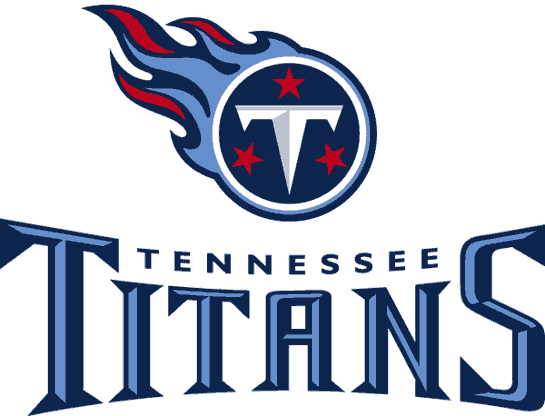 Nashville, TN – Two Ryan Fitzpatrick interceptions late in the fourth quarter seals the Tennessee Titans fate as they lose Sunday 26-17 to the Kansas City Chiefs. The Chiefs (5-0) are having their best start since 2003.

It was an up and down rollercoaster ride for the Titans (3-2). After the Tennessee defense stops Kansas City on their first drive, Damian Williams muffs the punt and Chief's Marcus Cooper recovers it for a touchdown.

With Fitzpatrick behind the wheel for the injured Jake Locker, the Tennessee offense went three and out on the first five drives and was unable to put up any points in the first half of play. The Titans went into the locker room at halftime down by 13 to nothing.

"We started out 0-for-5; you can't do that. We're lucky that we were only down by what we were down by, 13-0, after seven points were a giveaway and then two field goals," stated Titans head coach Mike Munchak. "To be 13-0 at half, we knew we were very fortunate at halftime."

The second half started off completely different than the first. The Titans took the opening drive down the field for a touchdown. Ryan Fitzpatrick hit Chris Johnson for a short pass that Johnson took 49 yards for the score. It was Johnson's first touchdown of the season.

This was the start of the Titans rattling off 17 straight points to take a 17-13 lead. On their second drive, Tennessee takes the ball down to the Kansas City 4 yard line where the drive stalled. Rob Bironas came on to kick a 22 yard field gold for the Titans.

On the Chiefs next possession, Kansas City quarterback Alex Smith is intercepted by safety Bernard Pollard and taken to the Chiefs 42 yard line. The Titans take advantage of the turnover marching down to the Kansas City 9 yard line where Fitzpatrick runs the ball in for the score putting Tennessee up 17-13 early in the fourth quarter.

This is where the wheels start to come off for the Titans. At 9:32 in the fourth, the Chiefs have a 3-5 on the Tennessee 44 yard line. Alex Smith is forced to scramble right and out of bounds for what would have been only a 2 yard gain forcing a punt. However, Titan's linebacker Moise Fokou hit Smith out of bounds and is flagged for unnecessary roughness. This gives the Chiefs a new set of downs and places the ball on the Titans 27.

From there, Kansas City moves the ball down to the 1. Running back Jamaal Charles then takes the ball off left tackle in for a 1 yard touchdown. The Chiefs go up 20-17 and never look back.

On the first play of the Titans next series, Fitzpatrick throws a short pass intended for Nate Washington but it is picked off by cornerback Marcus Cooper at the Tennessee 33. The Chiefs move the ball down to the Tennessee 15. Ryan Succop kicks a 33 yard field goal to make it a 23-17 game.

Four plays into Tennessee's next possession, Fitzpatrick is intercepted again when he throws the ball to Kendall Wright but is caught by Quintin Demps. Demps runs the ball down to the Tennessee 33. After going no where, the Succop comes out and kicks a 68 yard field goal to make it 26-17 Chiefs.

With 2:12 left in the game, Tennessee moves the ball down to the Kansas City 14. With 0.02 remaining, Bironas attempts a 32 yard field goal that goes wide right as time expires.

For Tennessee, Fitzpatrick was 21 of 41 attempts for 247 yards, one touchdown and two interceptions. Fitzpatrick was also the Titans leading rusher with 50 yards on 6 attempts including a touchdown. His longest run was 26 yards.

Running back Chris Johnson was held to 17 yards on 10 attempts. Johnson also caught 4 passes for 63 yards and a touchdown. Jackie Battle had 38 yards on 6 attempts. Kendall Wright caught 6 balls for 74 yards.

"I just didn't play well early. I was trying to feel the game out rather than go out there and taking it. I think that was part of it. I know we had the drive where we got stopped on the one-yard line which was tough and came back in the second half and put some good drives together," said Titans quarterback Ryan Fitzpatrick. "That was one of those games where the defense really kept us in it by the way that they played with the unfortunate touchdown on the punt return that we gave up early but the defense, I thought, fought hard and played great all day and gave us a shot all day."

For Kansas City, Smith had 20 completions on 39 attempts for 245 yards and one interception. Jamaal Charles ran for 108 yards and a touchdown on 22 attempts. Donnie Avery had 91 yards on 3 receptions.

"This game was a big game. AFC games are huge, especially at home. This one does hurt because we know we can play a lot better than we did. There were plays there to make that we didn't. We'll look at it and learn from it. There is obviously always good stuff on tape, also," stated Munchak. "We know what a challenge this league is, every Sunday is a challenge. We know going to Seattle, how hard that is and then the one after that. We have to go reload, and we will, and then have a good week and play much better next weekend."

The Tennessee Titans are on the road next week as they face the Seattle Seahawks Sunday, October 14th. Kickoff is at 3:05pm CT.
Box Score
Kansas Chiefs 26 – 17 Tennesse Titans
October 6th, 2013 | Nashville, TN | LP Field
| | | | | | |
| --- | --- | --- | --- | --- | --- |
| | 1 | 2 | 3 | 4 | Final |
| Kansas City Chiefs | 7 | 6 | 0 | 13 | 26 |
| Tennessee Titans | 0 | 0 | 10 | 7 | 17 |
Kansas City Chiefs
Passing
CP/AT
YDS
TD
INT
A. Smith
20/39
245
0
1
Rushing
ATT
YDS
TD
LG
J. Charles
22
108
1
19
A. Smith
3
10
0
6
K. Davis
1
2
0
2
Receiving
REC
YDS
TD
LG
D. Avery
3
91
0
44
S. McGrath
4
54
0
25
J. Charles
5
37
0
11
D. Bowe
4
35
0
17
A. Sherman
2
13
0
8
C. Hall
1
9
0
9
J. Hemingway
1
6
0
6
Fumbles
FUM
LOST
REC
YDS
J. Charles
1
1
0
0
M. Cooper
0
0
1
0
T. Hali
0
0
0
0
Kicking
FG
LG
XP
PTS
R. Succop
4/4
48
2/2
14
Punting
NO
AVG
I20
LG
D. Colquitt
6
34.5
0
54
Kickoff Returns
NO
AVG
TD
LG
Q. Demps
1
36
0
36
Punt Returns
NO
AVG
TD
LG
D. McCluster
5
7
0
20
Tennessee Titans
Passing
CP/AT
YDS
TD
INT
R. Fitzpatrick
21/41
247
1
2
Rushing
ATT
YDS
TD
LG
R. Fitzpatrick
6
50
1
26
J. Battle
6
38
0
37
C. Johnson
10
17
0
6
Receiving
REC
YDS
TD
LG
K. Wright
6
74
0
24
C. Johnson
4
63
1
49T
D. Walker
4
43
0
15
N. Washington
3
30
0
13
J. Battle
1
24
0
24
K. Britt
1
9
0
9
D. Williams
1
4
0
4
R. Fitzpatrick
1
0
0
0
Fumbles
FUM
LOST
REC
YDS
R. Fitzpatrick
1
0
0
0
D. Williams
1
1
0
0
M. Griffin
0
0
0
0
M. Roos
0
0
1
0
C. Sensabaugh
0
0
1
0
Kicking
FG
LG
XP
PTS
R. Bironas
1/2
22
2/2
5
Punting
NO
AVG
I20
LG
B. Kern
6
38.8
2
56
Kickoff Returns
NO
AVG
TD
LG
D. Reynaud
2
24
0
26
Punt Returns
NO
AVG
TD
LG
D. Reynaud
3
6
0
13
D. Williams
1
0
0
0
Sections
Sports
Topics
AFC, Alex Smith, Chris Johnson, Damian Williams, Delanie Walker, Donnie Avery, Jackie Battle, Jamaal Charles, Kansas City Chiefs, Kendall Wright, Kendrick Lewis, LP field, Marcus Cooper, Mike Munchak, Moise Fokou, Nashville TN, Nate Washington, National Football League, NFL, Quintin Demps, Rob Bironas, Ryan Fitzpatrick, Ryan Succop, Seattle Seahawks, Tennessee Titans, Titans