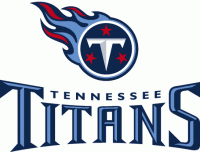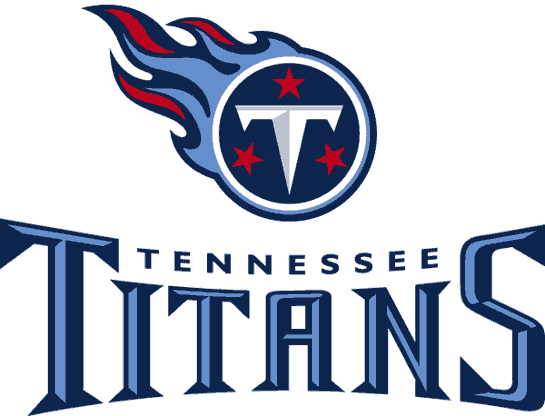 Nashville, TN – The Tennessee Titans lose to the Seattle Seahawks Sunday 20-13 at CenturyLink Field despite several mistakes by the Seahawks. For the second week in a row, the Titans offense faltered and failed to sustain drives.

The Titans only touchdown came on an odd play with two seconds remaining in the second quarter. Seattle was on the Tennessee 4 yard line to kick a field goal. Chris Maragos fumbles the snap and puts the ball on the ground. Titan's Jason McCourty picks the ball up and goes 77 yards for the score.

"We're average right now. We can't keep getting in the same situations. I thought our defense played well. Our defense kept us in the game, throughout the game. They did a nice job up here against a good offense, stated Tennessee Titans coach Mike Munchak. "Our offense only scored six points. We had two turnovers and that's not good enough."

Titans quarterback Ryan Fitzpatrick, filling in for injured Jake Locker, was 17 of 29 for 171 yards. Fitzpatrick also had two costly interceptions in the second half.

"Yeah they were definitely both on me, poor throws; you're not going to win many games turning the ball over twice like that," stated Fitzpatrick.

"They're a good defense but I think if you look at the game, we couldn't get into a rhythm on offense and a lot of that is me," said Fitzpatrick. "I didn't play well today, really for the last two weeks, played poorly and we haven't won a game, it's hard for me to come in and I feel like the momentum has kind of gone into a halt the last two games and the way that we played on offense because the defense is still playing great and making plays out there and I'm not doing enough out there to consistently move the ball for the offense."

Chris Johnson ran for 33 yards on 12 attempts. His longest run was 8 yards. Kendall Wright was Tennessee's leading receiver with 69 yards on 5 receptions including a 32 yard catch that setup the Titan's first field goal. Nate Washington has held to one catch for 16 yards.

Seattle quarterback Russell Wilson had 257 yards on 23 of 31 attempts. Marshawn Lynch was a real workhorse for the Seahawks. He had 77 yards on 22 attempts and 2 touchdowns. He also was Seattle's leading receiver with 78 yards on 4 catches. Receiver Doug Baldwin pulled in 4 catches for 48 yards.

"We're putting ourselves in situations where you have to be perfect and you can't make one mistake," said Munchak. "Unfortunately we got the ball back, were up 10-7, we get the fumble recovery, we get a 15 yard penalty and we have to punt in three plays. You can't do that, that's unacceptable."

The Tennessee Titans return home Sunday, October 20th to face the San Francisco 49ers at LP Field. Kickoff is at 3:05pm CT.
Box Score
| | | | | | |
| --- | --- | --- | --- | --- | --- |
| | 1 | 2 | 3 | 4 | Final |
| Tennessee Titans | 3 | 7 | 0 | 3 | 13 |
| Seattle Seahawks | 0 | 7 | 3 | 10 | 20 |
Tennessee Titans
Passing
CP/AT
YDS
TD
INT
R. Fitzpatrick
17/29
171
0
2
Rushing
ATT
YDS
TD
LG
R. Fitzpatrick
6
33
0
11
C. Johnson
12
33
0
8
B. Kern
1
0
0
0
D. Reynaud
1
0
0
0
Receiving
REC
YDS
TD
LG
K. Wright
5
69
0
32
D. Walker
4
29
0
11
D. Williams
2
22
0
17
C. Johnson
3
21
0
14
N. Washington
1
15
0
15
J. Hunter
1
8
0
8
K. Britt
1
7
0
7
Fumbles
FUM
LOST
REC
YDS
R. Fitzpatrick
2
0
1
-3
B. Kern
1
0
1
-14
M. Fokou
0
0
0
0
M. Griffin
0
0
1
0
C. Johnson
0
0
1
0
J. McCourty
0
0
1
77
Kicking
FG
LG
XP
PTS
R. Bironas
2/2
38
1/1
7
Punting
NO
AVG
I20
LG
B. Kern
4
31.3
1
46
Kickoff Returns
NO
AVG
TD
LG
D. Reynaud
4
30
0
40
Seattle Seahawks
Passing
CP/AT
YDS
TD
INT
R. Wilson
23/31
257
0
0
Rushing
ATT
YDS
TD
LG
M. Lynch
21
77
2
13
R. Wilson
10
61
0
23
R. Turbin
1
13
0
13
C. Maragos
1
0
0
0
Receiving
REC
YDS
TD
LG
M. Lynch
4
78
0
55
D. Baldwin
4
48
0
28
S. Rice
2
35
0
24
G. Tate
5
33
0
12
R. Turbin
2
23
0
19
J. Kearse
3
17
0
11
L. Willson
2
17
0
14
D. Coleman
1
6
0
6
Fumbles
FUM
LOST
REC
YDS
C. Maragos
2
1
1
-19
D. Coleman
1
0
0
0
M. Lynch
1
0
0
0
S. Rice
1
1
0
0
R. Wilson
0
0
1
0
Kicking
FG
LG
XP
PTS
S. Hauschka
2/2
31
2/2
8
Punting
NO
AVG
I20
LG
J. Ryan
3
35.3
1
61
Kickoff Returns
NO
AVG
TD
LG
J. Kearse
3
31
0
40
Punt Returns
NO
AVG
TD
LG
G. Tate
2
7
0
11
Sections
Sports
Topics
CenturyLink Field, Chris Johnson, Chris Maragos, Doug Baldwin, Jake Locker, Jason McCourty, Kendall Wright, LP field, Marshawn Lynch, Mike Munchak, Nashville TN, Nate Washington, Russell Wilson, Ryan Fitzpatrick, San Francisco 49ers, Seattle Seahawks, Tennessee Titans, Titans