Nashville, TN – The Nashville Predators have now won back-to-back games on the road, with tonight's victory over the Winnipeg Jets, 3-1.
Back-up goalie Carter Hutton got the call in net tonight, to relieve starter Pekka Rinne, and stopped 37 shots on his way to a Predators win.
The Predators opened the scoring with three second period goals to secure the win. It took seven shots. Eric Nystrom was first to score, just 20 seconds into the period, giving Nashville a 1-0 lead.
«Read the rest of this article»
Richmond, KY - Austin Peay State University women's soccer team came out on the wrong end of a back-and-forth affair against Eastern Kentucky, Sunday, dropping a 3-2 contest at EKU Soccer Field.
Austin Peay (9-4-2, 4-3-1 OVC) now finds itself mired in a three-match losing streak for the first time since losing to Xavier, Southeast Missouri and UT Martin, Sept. 18th-25th, 2011. With Morehead State defeating Murray State on Sunday, Austin Peay now finds itself in a tie for fourth in the Ohio Valley Conference with SIU Edwardsville.
«Read the rest of this article»
Clarksville, TN – Tri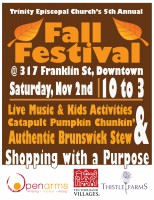 nity Episcopal Parish is pleased to announce our 5th annual Pumpkin Chunkin' Fall Festival, Saturday, November 2nd from 10:00am to 3:00pm. This event will offer "Shopping with a Purpose", our authentic Brunswick Stew, kids activities, live music, and much more. Proceeds from our food booth will benefit F.U.E.L.
For our "Shopping with a Purpose" market, we have chosen 3 businesses that promote opportunities for otherwise unemployed or underemployed individuals to earn an income. «Read the rest of this article»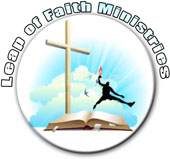 Clarksville, TN – If I gave you 10 cents as a free gift you probably wouldn't get excited. One would probably throw it away or laugh. Then if I gave you another 10 cents you may shake your head and probably disregard the gift still at a loss trying to figure out what I'm trying to prove.
If instead of a dime, I offer you $1,000 bill, I'm sure you'd get excited right away. And if I gave you another one you will stare at me in amazement as you begin to realize just how fortunate you are. You may cry for joy and probably tell someone right way about the wonderful gift you've received. What good news to share with others! As long as you live, you'll want to talk about it. «Read the rest of this article»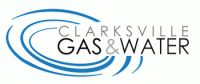 Clarksville, TN – Clarksville Gas and Water sewer line rehabilitation work will continue next week on Dave Drive, East Bel Air Boulevard and West Bel Air Boulevard.
Residents should be alert to workers and their equipment in their neighborhood through Friday, October 25th.
Details about the rehab work can be viewed on the Gas and Water website, www.clarksvillegw.com, or please contact Y'hanna Perez-Ortiz, P.E., Civil Engineer, at the Clarksville Gas and Water Engineering Department, 931.645.7418.

Chattanooga, TN – Led by freshman Martin Rejman's school-record time, an ever-improving Austin Peay State University men's cross-country team placed sixth at Saturday's Front Runner Invitational, hosted by Chattanooga at the Moccasion Bend Race Course.
«Read the rest of this article»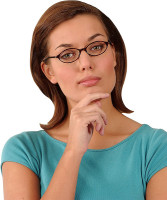 Clarksville, TN – The chitter chatter about our gray hair, our short hair, our too thin of hair…it's just the tip of the iceberg. Women can talk about matters of vanity "till the cows come home." For Pete's sake, where are those cows already?
Lulls in conversation drift from stuff that matters (God, family, career, community) to things that clearly don't matter as much (hair, weight, aging, clothes). I am not saying that those conversations are inherently bad; I am saying that it is "small talk" with big consequences. I believe that our conversations drive our vanity and ultimately our insecurities as women. «Read the rest of this article»
Nashville Predators at Winnipeg Jets
Sunday, October 20th, 2013 | 7:00pm CT | MTS Centre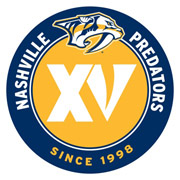 Nashville, TN - Sunday, the Predators visit the Winnipeg Jets for the first time since the franchise relocated from Atlanta (December 6th, 2010), where it resided from 1999-2011. The Predators have earned at least a point in eight of nine games against the team formerly known as the Thrashers since 2005-06, going 6-1-2 in that span. Overall, Nashville is 3-2-3 on the road against the Thrashers/Jets.
In their last meeting at Bridgestone Arena on March 24th, 2012, Pekka Rinne made 24 saves and Matt Halischuk – now with the Jets – Gabriel Bourque and Shea Weber all scored to lead the Predators to a 3-1 victory over the Jets.
«Read the rest of this article»
Austin Peay Senior Xiamar Richards gets Top Three Finish

Chattanooga, TN – Two Austin Peay  State University women's cross-country runners finished in the top-10 and Molly Jordan set an APSU record in the two-mile run at Saturday's Front Runner Invitational, hosted by Chattanooga at Moccasin Bend Race Course.
«Read the rest of this article»

Clarksville, TN – The weekly Clarksville Parks and Recreation Department Recreation Report provides Clarksvillians with a glimpse at the activities and events that are available from the Parks and Recreation Department for them to enjoy together as a family.
This weeks highlights include: Costume Contest Deadline, Outdoor Fitness Equipment at Liberty Park and Walk with Me Tennessee Program's grand prize announced.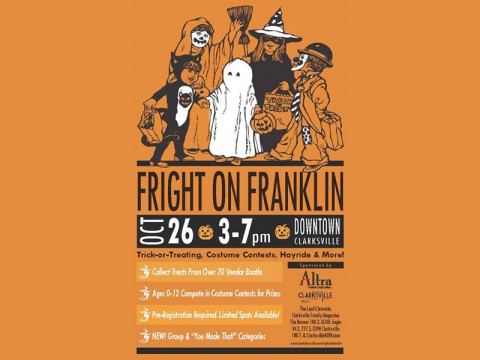 «Read the rest of this article»