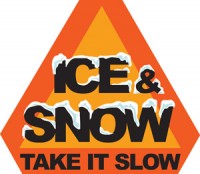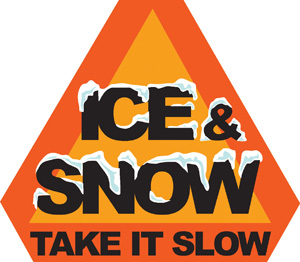 Nashville, TN – The National Weather Service has issued a special weather statement for Clarksville-Montgomery County.
They are advising that wet roadways will turn to black ice during the evening and overnight as air temperatures plunge to the low single digits, with wind chills going to a brutal -15 to a -20 below zero!
Arctic air will continue to overspread Middle Tennessee this evening and overnight with snowfall across the eastern half and along the Cumberland Plateau…where 1 to 2 inches of snow could fall before tapering off around midnight.
A half inch of snow west of the plateau is possible as the cold front moves through Middle Tennessee this evening.
Temperatures will fall off at a rate of 12 to 15 degrees per hour. overnight lows will eventually bottom out by Monday Morning in the low single digits. This quick drop off of temperatures will cause wet roads to freeze quickly causing hazardous driving conditions tonight and tomorrow.
On top of the cold thermometer readings, northwest winds will gust 30 to 40 mph tonight and Monday morning, coupled with temperatures bottoming out wind chills will be very low with -15 to -20 degree wind chills will not be uncommon. These dangerously low wind chills can result in frostbite and hypothermia if precautions are not taken. Those venturing outdoors should dress warmly with layers of clothing and limit their time outdoors. people who must travel should be prepared for the cold conditions with extra clothing and blankets.
Prolonged exposure to this kind of wind and cold is extremely dangerous and should be taken very seriously. Ensure that the elderly, pets, and water pipes are properly protected tonight and tomorrow morning.
Sections
News
Topics
Clarksville TN, Cumberland Plateau, Frostbite, hypothermia, Inclement Weather, Middle Tennessee, Montgomery County, Nashville TN, National Weather Service, NWS, snow, wind chill