Thirty percent of those who selected plans were under age 35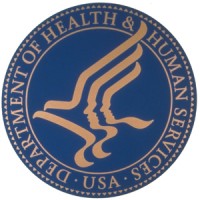 Washington, D.C. – Nearly 2.2 million people have selected plans from the state and federal marketplaces by December 28th, 2013 (the end of third reporting period for open enrollment), Health and Human Services Secretary Kathleen Sebelius announced Tuesday.

A new HHS report provides the first demographic information about enrollees. December alone accounted for nearly 1.8 million enrollees in state and federal marketplaces. Enrollment in the federal Marketplace in December was seven-fold greater than the combined total for October and November – and eight-fold greater for young adults ages 18 to 34.

"Americans are finding quality affordable coverage in the Marketplace, and best of all, because coverage began on New Year's Day, the promise and hope of the Affordable Care Act is now a reality," Secretary Sebelius said. "Our outreach efforts have ramped up, so whether it's through public service announcements, events, our champions or other means, we are doing all we can to find, inform and enroll those who can benefit from the Marketplace.  There is still plenty of time for you and your family to sign up in a private plan of your choice, so visit HealthCare.gov to learn more and sign up now."
Key findings from today's report include:
Nearly 2.2 million (2,153,421) people selected Marketplace plans from October 1st through December 28th, 2013
These signups in the state and federal marketplaces represent a nearly five-fold increase from October-November, including nearly 1.8 million (1,788,739) people who selected a plan in December (compared with the previous two-month cumulative total of 364,682 through November 30th, 2013).
Of the almost 2.2. million:

54 percent are female and 46 percent are male;
30 percent are age 34 and under;
24 percent are between the ages of 18 and 34, and;
60 percent selected a Silver plan, while 20 percent selected a Bronze plan; and
79 percent selected a plan with Financial Assistance.
The report also details state-by-state information where available.  In some cases, only partial datasets were available for state marketplaces.
The report features cumulative data for the three-month period because some people apply, shop, and select a plan across monthly reporting periods.  Enrollment is measured as those who selected a plan.
To read the report visit: http://aspe.hhs.gov/health/reports/2014/MarketPlaceEnrollment/Jan2014/ib_2014jan_enrollment.pdf
To hear stories of Americans enrolling in the Marketplace visit: http://www.hhs.gov/healthcare/facts/mystory/index.html
Sections
News
Topics
Affordable Care Act, HHS, Kathleen Sebelius, Marketplace, U.S. Department of Health and Human Services, washington d.c.