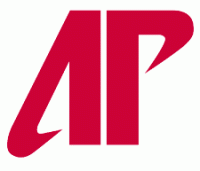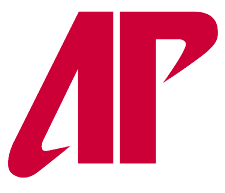 Clarksville, TN – Austin Peay State University's dance team has announced its will hold auditions for the 2014-15 squad April 18th-19th at the Dunn Center.
Complete information regard the auditions is below, including paperwork required to participate.
Austin Peay State University Dance Team Auditions 2014-2015
 Auditions will be held on:
Friday, April 18th, 2014 from 5:00pm-8:30pm
(Clinic- to learn choreography and tryout requirements)
Saturday, April 19th beginning at 10:00am
Both days will take place at the AP Dunn Center located on campus, Marion Street
Scholarships will be awarded to each member of the 2014-2015 AP Dance Team!
Skills For Tryouts
Toe touch
High Kicks
Splits (R/L)
Leaps (R/L)
Switch Leaps
Center Leap
Double/triple turns/quads
A la seconds
fuettes
Calypso
Turn combinations
Leap comibinations
Attire
Fitted top
Tights (with hot pants if you choose to wear hot pants)
Hot pants or form fitting dance pants
Hair and makeup should be at performance level
Included In Auditions
Learn choreography and perform in groups (consisting of jazz and hip-hop)
OTHER INFORMATION
Auditions are closed to the public. If you are under 18, please bring a parent/guardian to sign your liability form.  Scholarship amounts will be awarded following summer practices and clinics and typically range from 500-1000 dollars per year.  Dancers, regardless of technical skill level, are encouraged to audition.  Positions on the squad will be selected based on potential.
Physical fitness will play a part in the selection process as it is necessary for members to have the athletic physique appropriate for required activities and routines. Other requirements include: the ability to remember fast-paced routines, independence, confidence, and charisma.
Also, for ANY incoming freshman, sophomore, junior or senior wanting to tryout for the squad, the following information must be turned in at tryouts:
Important Information
In order to tryout, ALL incoming freshmen, transfers and non-returning Pom members MUST turn in FOUR ITEMS on the day of tryouts! This is NOT NEGOTIABLE!
Physical – Each girl (other than returning Pom members) MUST have a physical within 6 months of the June 19, 2010 tryout date. After getting the physical, each girl's primary care physician must sign a note stating that the physical was administered. This form/note must be turned in to Coach Kara Black on the morning of tryouts. A form is attached for your physician's convenience. (form attached)
Sickle Cell Testing – Each girl MUST submit medical records concerning sickle cell testing. These records can be found by contacting your primary care physician. If you primary care physician is unable to locate your sickle cell records then a new sickle cell test must be administered. Results from your physician must be turned in the morning of tryouts in order to tryout for the squad. ** This is a new ruling from the NCAA. All athletes and those students wishing to try out for a team/squad, MUST submit these sickle cell records.**
Proof of Health Insurance – Each girl (other than returning Pom members) trying out MUST also submit health insurance information. In order to do this, you may make a copy of the FRONT and BACK of your health insurance card. This must be turned in on the morning of tryouts.
Release of Liability – Lastly, each girl (other than returning Pom members) need to turn in a Release of Liability form on the morning of tryouts. This form is attached for you to fill out! If you are under 18, it must be signed by a legal guardian. (form attached)
Sections
Sports
Topics
APSU, APSU Athletics, APSU Dance Team, APSU Dunn Center, APSU Sports, Auditions, Austin Peay State University, choreography, Clarksville, Clarksville TN, dance auditions, Marion Street, scholarships