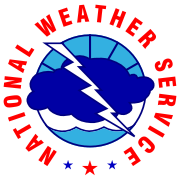 Montgomery County, TN –  The National Weather Service has issued a wind chill advisory for the Clarksville-Montgomery County area for Monday night, January 27th through Tuesday, January 28th.

Low wind chills are expected across Middle Tennessee tonight as another cold arctic airmass continues to settle across the area tonight in the wake of an arctic cold front that moved through earlier this morning.


With gusty north winds expected to continue tonight and temperatures falling into the teens and single digits, very cold wind chill values ranging from minus five to minus 10 are expected tonight into Tuesday morning.

The wind chill advisory remains in effect from midnight tonight to Noon CST Tuesday.

The temperature Monday night is expected to reach a low of 7°F. The high Tuesday will be around 19°F with a low around 4°F. The temperature will rise some Wednesday to a high of  28°F and a low of 16°F. The high Thursday and Friday will be in the upper 40's.

A wind chill advisory means that very cold air and strong winds will combine to generate low wind chills. This could result in frostbite and hypothermia with prolonged exposure if precautions are not taken.

If you must venture outdoors, make sure to wear warm clothing in several layers. Also, protect outdoor pets and livestock with appropriate warm shelter.
Tennessee Counties Affected
Bedford County, Benton County, Cannon County, Cheatham County, Clay County, Coffee County, Cumberland County, Davidson County, De Kalb County, Dickson County, Fentress County, Giles County, Grundy County, Hickman County, Houston County, Humphreys County, Jackson County, Lawrence County, Lewis County, Macon County, Marshall County, Maury County, Montgomery County, Overton County, Perry County, Pickett County, Putnam County, Robertson County, Rutherford County, Smith County, Stewart County, Sumner County, Trousdale County, Van Buren County, Warren County, Wayne County, White County, Williamson County, and Wilson County.
Sections
News
Topics
Bedford County, Benton County, CAnnon County, Cheatham County, Clarksville-Montgomery County Area, Clay County, Coffee County, cold weather, Cumberland County, Davidson County, De Kalb County, Dickson County, Fentress County, Giles County, Grundy County, Hickman County, Houston County, Humphreys County, Jackson County, Lawrence County, Lewis County, Macon County, Marshall County, Maury County, Middle Tennessee, Montgomery County, Montgomery County TN, National Weather Service, NWS, Overton County, Perry County, Pickett County, Putnam County, Robertson County, Rutherford County, Smith County, Stewart County, Sumner County, Tennessee, Trousdale County, Van Buren County, Warren County, Wayne County, White County, Williamson County, Wilson County, wind chill, wind chill advisory