Severe Thunderstorm Watch In Effect ... [Click here for more information]
Written by Sgt. Jon Heinrich
1st Brigade Combat Team, 101st Airborne Division (AA) Public Affairs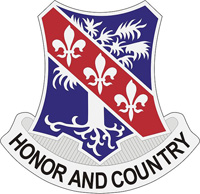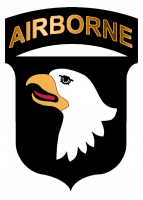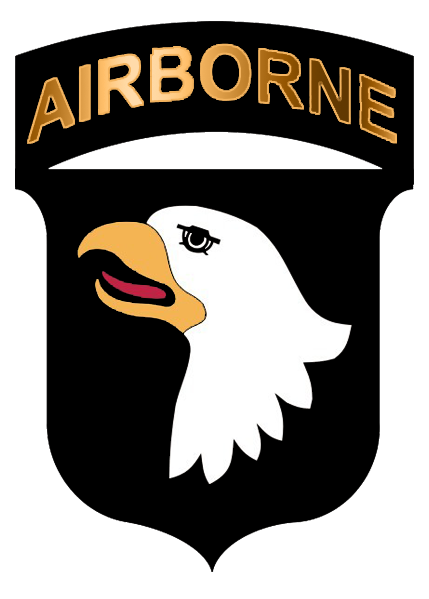 Fort Campbell, KY – The soldiers of 2nd Battalion, 320th Field Artillery Regiment, 1st Brigade Combat Team, 101st Airborne Division, conducted a battalion-size confidence shoot January 31st at Firing Point 32A here.

This was the battalion's first time firing their howitzers since returning from their deployment to Afghanistan July 2013 and receiving their guns from reset.

"What we call this shoot today is a Confidence Shoot," said Capt. Nathan Nicol, the officer in charge for the new equipment training team for the lightweight howitzer with the Fires Center of Excellence out of Fort Sill, OK. "Today they're shooting straight digital to build the confidence in this digital weapons system.

"Normally when you come out to the field you've got aiming circles and glyphs to lay and safe the batteries, and then you've got a collimator that you're using for an aiming point because they're using their optics."

Nicol said this was their first time firing after completing nine days of training on the M777A2 and four days of training on the M119A3.

The M777A2 is a 155mm howitzer which replaces the M198. The M119A3 is a 105mm howitzer, differing from the M119A2 because it is digitized, meaning it has a digital fire control system.

"This is the first true composite fielding that this team has done," Nicol stated. We've issued M777A2s in the past and we've issued M119A3s, but this is the first time we're doing both at the same time. So this is truly a composite battalion fielding. The 101st, Balls, is the first to do this."

The unit began the shoot by having the M777A2s emplace at the firing point January 30th, then having the rest of the battalion convoy to the range January 31st.

"The M777A2 will shoot nine rounds," said Nicol. "They're going to do a right-by-piece-by-round, at my command to do a check round. Once they've got confirmation on the check round, then we go into two, four-round at my command missions from the FDC [Fire Direction Control]."

Nicol added that after the M777A2s were off the gunline, the M119A3s would then shoot 10 rounds and also calibrate the guns. He stated that the NET team doesn't normally do calibration, but they would accommodate the unit since it was requested of them.

Since this was the battalion's first time shooting since receiving their guns from reset, each would fire their first round using a 25-foot lanyard.

"Anytime a weapon goes to reset or it's issued as new, you're using the 25-foot lanyard to begin with, just for safety reasons for that first round," said Nicol.

After the first round safely fired, the guns shot each additional round using their six-foot lanyard.

After all the guns safely and confidently fired, the soldiers made their way back to their unit, completing their training.



Sections
News
Topics
101st Airborne Division, 1st Brigade Combat Team, 2nd Battalion 320th Field Artillery Regiment, 320th Field Artillery Regiment, Afghanistan, Fort Campbell, Fort Campbell KY, Fort Sill OK, Jon Heinrich, M119A3 Howitzer, M777A2 Howitzer, Nathan Nicol