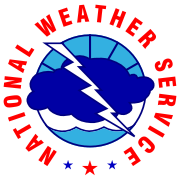 Clarksville, TN – The National Weather Service has issued a Winter Weather Advisory for the Clarksville-Montgomery County Area as snow will fall across northern Middle Tennessee tonight into Saturday morning.
An upper level disturbance will slide across Middle Tennessee and Kentucky tonight into Saturday with a swath of accumulating snowfall. 1 inch of snow will fall mainly north of Interstate 40, with the 1 to 2 inch amounts near the Kentucky border.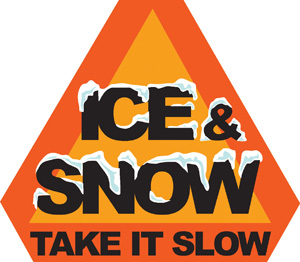 South of Interstate 40, most locations will receive less than one half inch of snow.

Most of the snow will fall in the late night hours with temperatures in the 20s, so roads will become snow covered and slick.

The snow will taper off by 10:00am Saturday. Travel conditions will improve by Saturday afternoon with temperatures climbing above freezing
Winter weather advisory remains in effect from 9:00pm this evening to 10:00am CT Saturday.
Geographic Area – The advisory is in effect for that portion of Middle Tennessee generally along and north of a Waverly, to Nashville, to Cookeville to Jamestown line.
Timing – This evening through mid morning Saturday.
Snow Amounts – Around 1 inch, except 1 to 2 inches near the Kentucky border.
Main Impacts – Hazardous travel will develop with slick and snow covered roads.
Instructions: A winter weather advisory means that periods of snow will cause travel difficulties. Be prepared for slippery roads and limited visibilities. Use caution while driving.
Counties Affected
Cheatham County, Clay County, Davidson County, Dickson County, Fentress County, Houston County, Humphreys County, Jackson County, Macon County, Montgomery County, Overton County, Pickett County, Putnam County, Robertson County, Smith County, Stewart County, Sumner County, Trousdale County, Wilson County.
Sections
News
Topics
Cheatham County, Clarksville TN, Clarksville-Montgomery County Area, Clay County, cookeville TN, Davidson County, Dickson County, Fentress County, Houston County, Humphreys County, I-40, Interstate 40, Jackson County, Kentucky, Macon County, Middle Tennessee, Montgomery County, Nashville TN, National Weather Service, NWS, Overton County, Pickett County, Putnam County, Robertson County, Smith County, snow, Stewart County, Sumner County, Tennessee, Trousdale County, Waverly TN, Wilson County, Winter Weather, Winter Weather Advisory