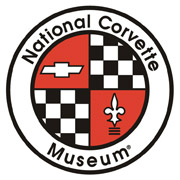 Bowling Green, KY – The National Corvette Museum received a call at 5:44am from their security company alerting them of their motion detectors going off in their Skydome area of the Museum.

Upon arrival it was discovered that a sinkhole had collapsed within the Museum. No one was in or around the Museum at the time.

The Bowling Green Fire Department arrived on the scene and secured the area.

The Fire Department has estimated the size of the hole is 40 feet across and 25-30 feet deep.

It is with heavy hearts that they report that eight Corvettes were affected by this incident.
Those cars include:
1993 ZR-1 Spyder on loan from General Motors
2009 ZR1 "Blue Devil" on loan from General Motors
The other six vehicles were owned by the National Corvette Museum including:
1962 Black Corvette
1984 PPG Pace Car
1992 White 1 Millionth Corvette
1993 Ruby Red 40th Anniversary Corvette
2001 Mallett Hammer Z06 Corvette
2009 White 1.5 Millionth Corvette
None of the cars affected were on loan from individuals.  The Skydome exhibit area of the Museum is a separate structure connected to the main Museum.  A structural engineer is now on-site to assess the existing damage and stability of the surrounding areas.
The Museum is closed to the public to allow them to carefully assess the situation.  The Museum will keep everyone informed as they know more.
With the 20th Anniversary celebration, Grand Opening of the NCM Motorsports Park, and the National Corvette Caravan coming August 27th-30th, they have got a lot to be excited about in 2014, and they look forward to getting the Skydome repaired and reopened very soon.
About the National Corvette Museum
The National Corvette Museum is the 'Gateway to All Things Corvette' and a member-driven, 501(c)(3) non-profit foundation. Weekly news on the latest Corvette developments, racing updates, event features and raffles are available by subscribing to "NCM eNews" at: corvettemuseum.org/ncmenews.
Dedicated to the mission of celebration, education and preservation, the Museum is open seven days a week, 8:00am to 5:00pm CT – located at Exit 28 on I-65 in Bowling Green, KY.
Sections
News
Topics
Bowling Green Fire Department, Bowling Green KY, Corvette, General Motors, Museum, National Corvette Caravan, National Corvette Museum, NCM Motorsports Park, Sinkhole