Written by Sgt. Kimberly Menzies
4th Brigade Combat Team, 101st Airborne Division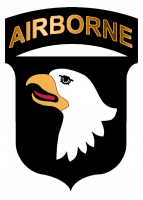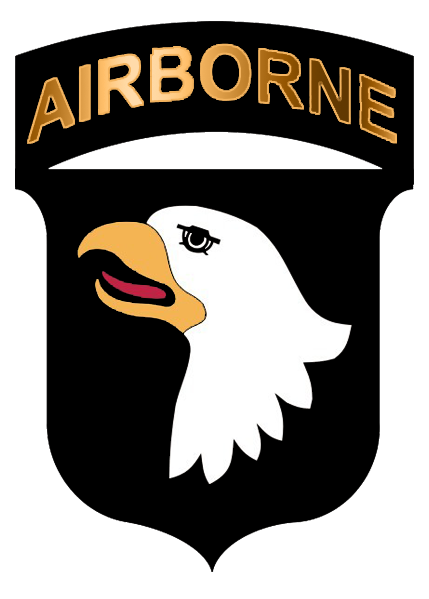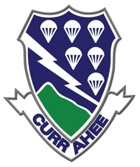 Fort Campbell, KY – Capt. Christine Shepherd, the brigade nurse with Company C "Painkiller," 801st Brigade Support Battalion, 4th Brigade Combat Team, 101st Airborne Division (Air Assault), received the Army Nurse Corps' 2014 Leadership Award of Excellence, February 6th, 2014, in a ceremony held during the Army Nurse Corps' CJ Reddy Leadership Training Conference at Fort Belvoir, VA.

Request for attendance at the conference is coveted and competitive, requiring Army medical personnel to be nominated and vetted prior to receiving a course invitation.

Shepherd was selected as one of only 43 Army wide, active duty nurses to attend the leadership course.

"I feel honored, humbled and blessed to be part of an organization that sees the potential in me," shared Shepherd.

Potential that leadership saw clearly demonstrated in her duty performance in garrison and during the Currahees' most recent seven-month deployment.

"I nominated Capt. Shepherd because she embodies the vision and mission of the U.S. Army Medical Department, which is to provide responsive and reliable health services to improve readiness and save lives," said Capt. Jason Constantineau, the commander of Company C, 801st BSB. "She met this challenge and exceeded expectations both in garrison and in support of Operation Enduring Freedom. It has been a joy to serve alongside Chris in the Painkiller formation. There is no greater advocate for the health and well being of each and every Currahee soldier than Capt. Shepherd."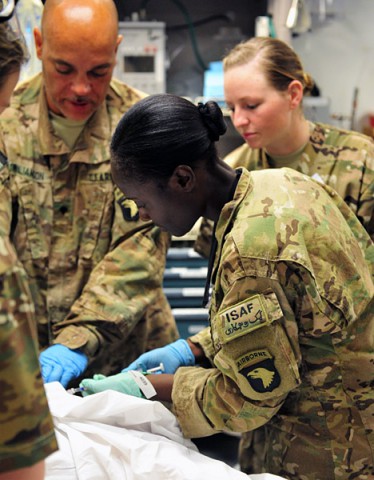 When asked what attributed to her being selected to receive this award, Shepherd humbly answers with confidence.

"I would like to think it's because of my brilliant smile that I was selected to receive the award, but I doubt that it is," said Shepherd. "I honestly think it is mainly because I am always thinking 'outside the box.' I love being a soldier, taking care of soldiers, and I am very passionate about my job."

Shepherd recalls her surreal feelings upon hearing that she was to be this year's recipient of the conference's leadership award of excellence.

"I was speechless … for real," explains Shepherd. "I didn't know if it meant I would go to the front or sit at my seat. I just thought, 'Wow, whatever it was that my company commander, Capt. Constantineau, wrote about me must have made a great impact on the five colonels that sat on the board to select awardees.'

"As they read about my contributions to my unit over the past year, it was like reliving all the experiences that I have had and how they impacted my life. Our fallen heroes will always live in my heart and they will always be a constant reminder to me always to take care of people as people."

Though Shepherd has experience much through her work, she attributes her great-grandmother for the nurse she is today.

"She is the core of everything I do, both professionally and personally" begins Shepherd. "When I was growing up and things got hard or didn't go my way, I would retreat to my box. She would always remind me to 'be a good person, turn the other cheek and be grateful for your blessings.' Those principles are the driving force behind my career."

Shepherds advises other soldiers, who aspire to do great things, not to box themselves in, make the best of what you receive because we will not always get what we want but for whatever reason that is the gift we are given.

The CJ Reddy Leadership Conference was first organized and started in June of 1992 by the Army Nurse Corps to promote junior officer leadership development, and prepare officers for challenging leadership positions. During the course, officers are provided the opportunity to meet and work with Army Nurse Corps officers in key leadership positions.

Originally, the conference was named after Col. Charles J. Reddy, who served as an Army Nurse Corps Officer for 30 years, with experience in clinical practice, education, administration, and support and research. Reddy was most recognized for his leadership qualities and eagerness to develop junior leaders throughout his career.



Sections
News
Topics
101st Airborne Division, 4th Brigade Combat Team, 801st Brigade Support Battalion, Afghanistan, Air Assault, Army Nurse Corps, Charles J. Reddy, Christine Shepherd, Currahees, Fort Belvoir VA, Fort Campbell, Fort Campbell KY, Forward Operating Base Salerno, Jason Constantineau, Kamil Sztalkoper, Kimberly Menzies, Leadership Award of Excellence, Operatin Enduring Freedom, U.S. Army Medical Department