Written by Brittney Sparn
Austin Peay Sports Information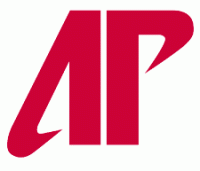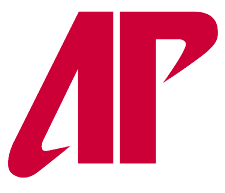 Clarksville, TN – Several Austin Peay State University student-athletes spoke to the students at Moore Magnet Elementary School Thursday afternoon and encouraged them to stay focused in school.

The five Austin Peay student-athletes spoke to the 200-plus elementary school students about the importance of a good education, goal-setting, perseverance and overcoming adversity.

Junior basketball player Kristen Stainback motivated the kids to desire to be successful in life.

Kristen told the students that success is something that does not come easily, but, with hard work and dedication they could achieve their dreams.

Sophomore women's golfer Jessica Cathey spoke about balancing multiple goals.

"As a student athlete, it is important that I do well in the classroom and also perform well as a golfer," said Cathey. "It takes a lot of balancing studying and practice, but it pays off."

Austin Peay football player Chris Hartman stressed the importance of a quality education. Hartman pointed out that he is very thankful for the education that he has received at Austin Peay State University. Hartman said that the experience of being a student and an athlete will make him a better professional and it will make it easier for him to get a job.

Sophomore men's basketball player Corey Arentsen talked about overcoming adversity.

"I have always set goals for myself and sometimes people try to knock me down and tell me that I can't do it," Arentsen said. "Hearing those types of things has made me work really hard to try and prove them wrong … So work as hard as you can, never give up and you can reach your goals."

Sophomore football player Nii Lartey discussed not giving up. He told the students that no matter how hard things may get sometimes it is always best to preserve and complete the task at hand and they would be rewarded in the long term.

Austin Peay's student-athletes walked away from Moore Magnet Elementary School with a sense of pride for motivating the young students in their community and all the Govs hoped they inspired the kids to be passionate about their education.



Sections
Education
Topics
APSU, APSU Athletes, APSU Athletics, APSU Basketball, APSU Football, APSU Golf, APSU Men's Basketball, APSU Sports, APSU Women's Basketball, APSU Women's Golf, Austin Peay State University, Brittney Sparn, Chris Hartman, Clarksville, Clarksville TN, Corey Arentsen, Jessica Cathey, Kristen Stainback, Moore Magnet Elementary School, Nii Lartey