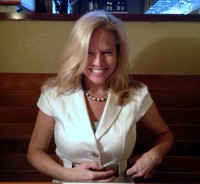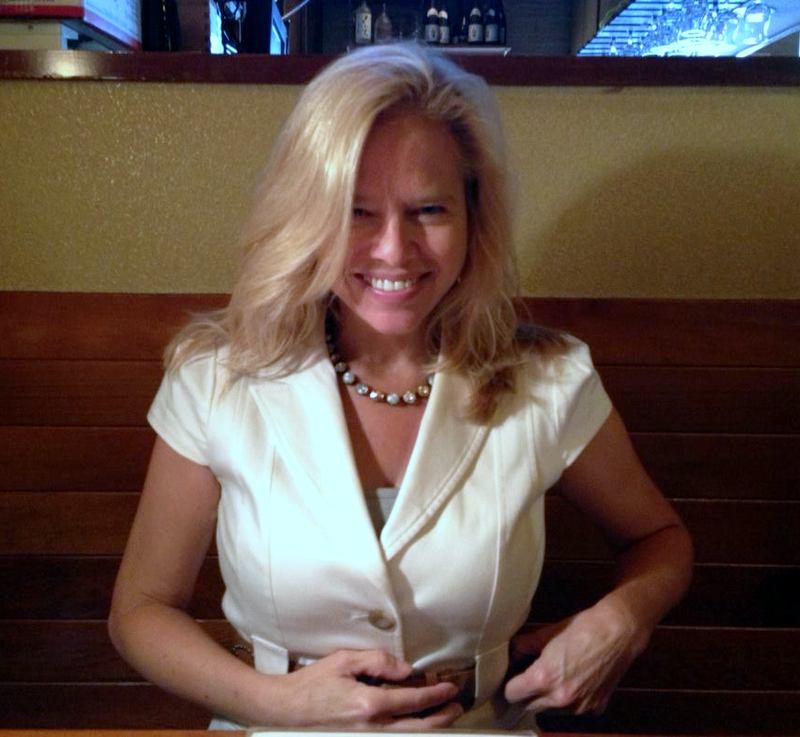 Nashville, TN – An Open Love Letter to Lyle Lovett…

Sandee Gertz

Dear Lyle,

First off, I want to apologize for never really knowing you for the last 20 years.  I'm sorry about seeing your image way back in the 80's and only associating it with the man who married Julia Roberts.  All I could think of at the time was "that hair!"  I didn't understand the marriage—or the music—but that was because, sadly, I had never given it a try. (The music that is.)

Though I live in Nashville, I didn't grow up with country music roots of any kind in Western Pennsylvania.  But I know now that you are a Texas man, one of a string of uniquely Red-state macho yet sensitive singer/songwriters that could never really be labeled simply "country."

I mean you and your Texas compadres like Guy Clark were writing actual narratives with poetic and (gasp!) "literate" lyrics.  But back then, I didn't know that either.  I was too busy listening to my Petty, Stones and Springsteen.

So this is my apology letter.  But it's also a love letter, even though I'm a week late for Valentine's Day.  Easy Google searches can't really even tell me straight up if you ever married again after Julia and I didn't want to dig too deeply, because see, I'm still holding out hope for us.

Seriously, how could I not after finally stumbling over your songs on Pandora and ingesting all those gorgeously crafted lyrics and that soul-stirring voice?  One comment I read about your songs from a woman on a Pandora site was "that your lyrics hit her right in the heart."

I'd say that's right, as I'm still reeling from the punch.  And I don't necessarily mean that anything of yours has hit me like a true-blue love song.  It's more how your voice caresses those songs of longing so well—to the point where wistfulness, or even regret, sounds like an envious state of mind.

Take for example, "She's Already Made Up Her Mind."
She said something about going home/she said something about needing to spend some time alone/And she wondered out loud what it was she had to find/But she's already made up her mind…
The way you sing this song sounds like you are in my living room and singing it just to me, or to yourself—unaware and unaffected.  No microphone.   Just you conveying your sadness while I drink coffee (or a deep red wine) and watch entranced.

If I'm scattered, or if I'm flustered and running about with no focus, I can hear one of your songs come on from my phone or from my stereo speakers and immediately be still and transfixed.  Often, I'm taken away to a distant place in my mind—remembering or forgetting something so important that it almost doesn't matter anymore.

How could I possibly have thought of only that hair when your name was mentioned over the years?  Now it is only that voice…

Your lyrics capture the little things of a person's manner or being.  As in the craft of poetry, "God is in the details" and I can see you know this well, which is why I think we'd really get along if you chose to come over for a cup of that coffee with that cream you claim to love so much.  (As everyone knows, I make really good coffee.)
"So now she's sitting at one end of the kitchen table/And she is staring without an expression/And she is talking to me without moving her eyes/Because she's already made up her mind…"
This girl has left you, Lyle, but I could start grinding the beans right now…
The other compelling thing about your songs is how authentically they come across.  I really believe you were in all those diners and honky tonks, and especially the lonely bar where I envision "Closing Time" was written:
"The night she is a true companion/They shuffle in/They hear the sound/But by night's end/It's night's abandon/You look across the floor/Ain't anyone around…"

Closing time/Unplug them people/And send them home/It's closing time…"
I love how you can virtually feel the end-of-the-night fatigue of the servers, bartenders and the soundman.  It's a lullaby for them and for all the friends and people you know yourself who work in such a place.  You can see it.  You can also hear it in the lines "Now Kenny he's been mixing sound all evening…..And Kathy's laughing/Kathy's always laughing/Well keep on laughing Kathy/Just make it out of here…"

Really, Lyle, you can bring Kenny and Kathy over too, if you like.  I've got beer in the fridge, and maybe we could just all sing that one together.

But probably the song in which that voice moves me the most is one you didn't write, but recorded on your tribute album for fellow Texas songwriters.  I'm looking now at the gray tones of the black and white cover art for "Step Inside This House" (CD title and the title of the song I love.) Your friend and fellow songwriting icon, Guy Clark, wrote it but you sing it as though you are the one poised just inside the creaky porch door of that old house with the vintage glass knob pictured inside the case.

How can you (and in this case, Clark as well) write songs that feel as though they were written exclusively for us—personal and intimate, yet universal at the same time? Poets are really looking to do the same thing, and clearly you and your Texas cohort have mastered this.

All of the things you describe in this song are particular to that house–the  "painting on the wall" and how it was "painted by a friend" who gave it to you "when he was down and out" and "owed you ten"– yet could be matched to items all of us have within our homes that have stayed with us a long time, acquired dust and character, and hold our own personal history within them.

Kudos to Clark for these lyrics certainly, but also for this version you recorded.  As you sing the lyrics and make it uniquely yours, you become that man in the frayed sweater of the album art—the one in the hallway simply talking to a friend:
"Now it (the painting) doesn't look like much I guess/But it's all that's left of him/And it sure is nice from right over here/When the light's a little dim…"
And then there's the understated yet poignant chorus.  To me, your voice conveys the weariness of an older man, but with a hopeful tone of optimism at telling a "girl" or "babe" (as some sources show the lyric) to "step inside" and be shown the beauty of its simple contents:
Step inside this house girl/I'll sing for you a song/I'll tell you all about where I've been/Shouldn't take too long/I'll show you all the things that I own/My treasures you might say/Couldn't be more than ten dollars worth/But they brighten up my day…"
And who among us who has had a house for some time and doesn't want to tell its history?
My favorite line is in the second verse where you talk about a "book of poems" given to you by a "girl I used to know" and how you read it "front to back fifty times or so."  And then you deliver one of the best lines:
"It's funny how I love that book/And I never loved that girl…"
 I know you might say I love this line because of being a poet.  But I love it more as I think of people in our lives who have given us much—things, books, generosity—and how we can sometimes have more authentic affection for the things than the person.  And yet we have people in our lives who have given us nothing at all, but who we love with all our being.

"Step Inside this House" has five verses.  This would never be allowed on commercial radio, which is why I'm glad I found the Americana station that introduced me to the likes of a crazy-amazing writer like Guy Clark (I know, I need to write an apology letter to him too for being so late to the table…) Credit Nashville for opening up a new "channel" within an ole' Northern gal for music.  My heart and mind have expanded to include these amazing songs and I couldn't be more happy or enriched by it.

At the end of "Step Inside," I love how you try to wrap up all the things you want to point out of significance but have trouble.  There are simply too many things with meaning—even a "piece of prism glass" you refer to that's "not really a prism I guess, it's just broke a funny way…" 

But in the end, aren't the experiences that break us a "funny way" the ones that are the most deeply felt?

I was given your CD "Step Inside this House" as a gift for Christmas.  Though the gift-giver knows how much it means to me to have it, I just want you, Lyle, to know.  So any readers out there, if you know Mr. Lovett, please pass this on.  Maybe he will choose to come over for coffee with cream, and sit at my kitchen table, and look at my paintings on the wall, painted by a friend….and that book of poems, and….maybe, just maybe, he will forgive me.



About Sandee Gertz
*Sandee Gertz is an author and award-winning poet from Western Pennsylvania whose work focuses on working class and blue-collar themes. Her book, The Pattern Maker's Daughter, is available at Amazon and through Bottom Dog Press (www.smithdocs.net). Her book-length memoir, "Some Girls Have Auras of Bright Colors," (a quirky, coming of age story about growing up with a seizure disorder) is currently making the rounds of literary agents in New York City.   She has a Masters of Fine Art (MFA) from Wilkes University's Creative Writing Program and teaches English at Lincoln Technical College in East Nashville.  She is currently working on a new novel, and occasionally "poem busks" in Printers Alley in Downtown, Nashville.  She can be reached at: sandeegertz@gmail.com.

Web Site: https://www.facebook.com/sandeegertz
Email: sandeegertz@gmail.com
Sections
Commentary
Topics
Christmas, country music, Google, Guy Clark, Julie Roberts, Lyle Lovett, Nashville, Nashville TN, Pandora, Pennsylvania, Salon 615, Step Inside This House, Texas, Valentine's Day