Blood donation encouraged once travel is safe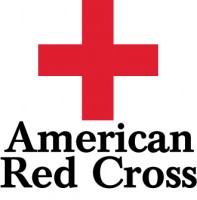 Nashville, TN – Due to recent severe winter weather, the following American Red Cross blood donation locations are closed:
Cornerstone General Baptist Church, March 3, 2014, 3:00pm – 7:00pm
Murfreesboro Fixed Site, March 3, 2014, 10:00am – 6:00pm
Paducah Fixed Site, March 3, 2014, 11:00am – 6:00pm
Olmsted Illinois Community, March 3, 2014, 1:30pm – 5:30pm
UAW GM Retirees, March 3, 2014, 9:00am – 1:00pm
Cookeville Community, March 3, 2014, 1:00pm – 5:00pm
Nissan North America Inc., March 3, 2014, 9:00am – 2:00pm
Paducah Community, March 3, 2014, 11:30am – 5:30pm
St. Rose of Lima School, March 3, 2014, 12:30pm – 5:00pm
Clarksville American Red Cross (RSMO), March 3, 2014, 10:30am – 4:30am
Daymar College, March 3, 2014, 10:00am – 3:00pm
Maplewood High School, March 3, 2014, 8:00am – 1:00pm
Watertown High School, March 3, 2014, 8:00am – 1:00pm
Merrol Hyde Magnet School, March 3, 2014, 2:00pm – 6:00pm

Total Drives: 14 – Total Units Lost: approx. 329

At this time, our Nashville Donor Center at 2201 Charlotte Ave. will keep its regularly scheduled hours. Until further notice, the center is open until 6:15pm.

These most recent blood drive cancellations come after more than 50 blood drives in our region were canceled due to winter weather since December. These closures resulted in the loss of approximately 1,650 units of life-saving blood products. When it's considered safe to travel, eligible donors of all blood types are urged to make an appointment to give.

For a list of blood drives in your area, we urge donors to visit our website, www.redcrossblood.org or call 1-800 RED CROSS
How to donate blood
Simply call 1-800-RED CROSS (1-800-733-2767) or visit redcrossblood.org to make an appointment or for more information. All blood types are needed to ensure a reliable supply for patients, especially type O negative – the universal blood type.
A blood donor card or driver's license or two other forms of identification are required at check-in. Individuals who are 17 years of age (16 with parental consent in some states), weigh at least 110 pounds and are in generally good health may be eligible to donate blood. High school students and other donors 18 years of age and younger also have to meet certain height and weight requirements.
About the American Red Cross
The American Red Cross shelters, feeds and provides emotional support to victims of disasters; supplies about 40 percent of the nation's blood; teaches skills that save lives; provides international humanitarian aid; and supports military members and their families. The Red Cross is a not-for-profit organization that depends on volunteers and the generosity of the American public to perform its mission. For more information, please visit redcross.org or visit us on Twitter at @RedCross.
Sections
News
Topics
American Red Cross, Blood Drives, Daymar Institute