Forty causes will each receive a $25,000 grant to help complete their project.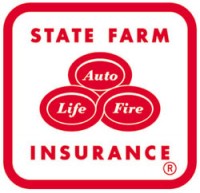 Murfreesboro, TN – Do you have an idea that would make your community a better place to live, and would $25,000 be a game-changer? State Farm is here with the assist. From March 3 through March 23, people from the United States and Canada can submit a cause for a chance to win one of 40 $25,000 State Farm Neighborhood Assist® grants.
Now in its third year, Neighborhood Assist is a youth-led philanthropic program that empowers people to identify the issues they feel are the most important in their communities. The program then connects them with a local nonprofit that can help solve the problem and provides an opportunity to receive one of 40 $25,000 grants.
"People are looking for ways to help their communities," said Kellie Clapper, State Farm Assistant Vice President. "Neighborhood Assist empowers individuals to identify problems in their communities and provides funding to help create a positive impact."
Here's how it works. Beginning on March 3rd, people are invited to submit causes via the free State Farm Neighborhood Assist Facebook app. When a maximum of 4,000 cause submissions are received (deadline of March 23), the State Farm Youth Advisory Board will review all submissions and identify the top 200 based on a scoring rubric. The top 200 causes will then be announced on April 28 and anyone who has the free Facebook app can vote for their favorite causes with up to 10 votes per day until May 16. The top 40 vote-receiving causes will then each receive a $25,000 grant to help address the submitted cause. The top 40 vote-receiving causes will be announced via the Facebook app on May 27.
In 2013, more than 3.4 million votes were cast as part of the grant selection process. Those winning grants reached 40 different communities in 27 different US states/Canadian provinces. The 2013 causes were as diverse as developing workforce training and leadership opportunities for motivated, under-resourced teens to restoring a vacant theatre for use as a film and performing arts center. Winning causes came from large and small communities with the top 5 vote receiving causes coming from cities with populations less than 275,000.
Here is what some of 2013's grant recipients have to say about Neighborhood Assist:
"I'm so thankful for how special it made our kids feel," said Mike Smith, founder of 2013's top vote receiving The Bay, a Lincoln, NE nonprofit committed to helping kids reach their goals, aspirations, and dreams. "For us to receive that many votes and to not only be in the top 40 but to win it was really special for our kids."
"A lot of contests have only two or three winners," said Tom Touhy, founder of the 2013 grant recipient Dreams for Kids, a Chicago, IL nonprofit that offers adaptive sports and activities for children with disabilities. "Having 40 winners really gives more people a chance to make a difference."
"For State Farm to acknowledge what we're doing in our community and feel that our project is worthwhile was a huge shot in the arm for us," said Dr. Paula McCabe, founder of the 2013 grant recipient Nerve2Serve, a Melbourne, FL nonprofit that empowers, educates and mobilizes students in the fight against childhood hunger. "We've received tremendous support from State Farm."
For more information on State Farm Neighborhood Assist or to submit a cause, get the free Facebook app at www.statefarm.com/neighborhoodassist.
About State Farm®
State Farm and its affiliates are the largest provider of car insurance in the U.S. and is a leading insurer in Canada. In addition to providing auto insurance quotes, their 18,000 agents and more than 65,000 employees serve 81 million policies and accounts – more than 79 million auto, home, life and health policies in the United States and Canada, and nearly 2 million bank accounts. Commercial auto insurance, along with coverage for renters, business owners, boats and motorcycles, is also available. State Farm Mutual Automobile Insurance Company is the parent of the State Farm family of companies. State Farm is ranked No. 44 on the Fortune 500 list of largest companies. For more information, please visit http://www.statefarm.com or in Canada http://www.statefarm.ca.
About the Youth Advisory Board
The Youth Advisory Board is comprised of 30 students, ages 17-20, from across the United States and Canada who serve a two-year term. Their directive is to implement a $5 million-a-year signature service-learning initiative to address issues important to youth and communities. The Board is completely autonomous and youth-driven, and funds projects focused on issues selected by the board that impact youth. It consists of a diverse group of full-time students at high schools and universities. Each member commits about 15 hours a month to the Board and participates in three face-to-face meetings per calendar year. The Board will fund the 40 grants awarded through the State Farm Neighborhood Assist program with a portion of its $5 million funding in 2014. For more information on the Youth Advisory Board, visit www.statefarmyab.com.
Sections
Business
Topics
Neighborhood Assist Grants, State Farm, State Farm Youth Advisory Board