NASA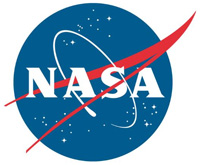 Washington, D.C. – Orion is marching ever closer to its first trip to space on a flight that will set the stage for human exploration of new destinations in the solar system.

The Orion team continues to work toward completing the spacecraft to be ready for a launch in September-October.  However, the initial timeframe for the launch of Exploration Flight Test-1 (EFT-1) has shifted from September-October to early December to support allowing more opportunities for launches this year.

Completing the spacecraft according to the original schedule will allow many engineers and technicians to continue transitioning to work on the Orion spacecraft that will fly atop the agency's Space Launch System.

It will also ensure that NASA's partners are fully ready for the launch of EFT-1 at the earliest opportunity on the manifest.

To that end, the core and starboard boosters for the United Launch Alliance Delta IV Heavy rocket that will launch Orion into space for the first time arrived at Cape Canaveral Air Force Station this month. That leaves just one booster still in production at the company's Decatur, AL, facility.

It's scheduled to arrive in April along with the rocket's upper stage, and will join the other boosters inside ULA's Horizontal Integration Facility for processing and testing.

Meanwhile, in the spacecraft factory at Kennedy Space Center – the Operations and Checkout Facility – Orion itself is making progress of its own.

After completing construction on the service module in January, engineers at Kennedy moved on to testing whether it could withstand the stresses that it will endure during launch and in space. The service module sits below Orion's crew module and above the rocket, and would normally provide power and in-space propulsion and house a number of other systems that aren't needed on this first flight.

Despite being pushed and twisted in multiple directions, the service module came through the tests not only unscathed, but earlier than planned.

Once the service module testing was completed, it was the crew module's turn.

Almost all of the spacecraft's avionics components have been installed, and system by system, the engineers are powering them up. It's a methodical, deliberate process, in which each connector is checked individually before they're hooked up and the system turned on to make sure each battery, heater, camera and processor – to name a few – works on its own, before the entire system is turned on together. Otherwise, one faulty cable could damage an entire, one-of-a-kind system.

The process is called functional testing, and once it's complete and all 59 systems have been verified, the engineers will graduate to performance testing, in which all of the systems work together to operate the crew module as a whole. Ultimately, they'll be able to turn on all of the flight computers, radios and other systems at once and simulate the vehicle's sensors so that the spacecraft thinks its flying in space.

The crew module testing will wrap up in April, and then Orion's heat shield – the largest of its kind ever built – will be installed. With that in place, the crew module, service module and launch abort system will be ready to mate this spring.

Its launch later this year will send Orion 3,600 miles above the Earth for a two-orbit flight that will give engineers the chance to verify its design and test some of the systems most critical for the safety of the astronauts who will fly on it in the future.

After traveling 15 times farther into space than the International Space Station, Orion will return to Earth at speeds near 20,000 mph, generating temperatures of up to 4,000 degrees Fahrenheit, before splashing down in the Pacific Ocean.



Sections
Technology
Topics
Astronauts, Cape Canaveral Air Force Station, Decatur AL, Delta IV Rocket, earth, Exploration Flight Test 1, International Space Station, ISS, NASA, NASA's John F. Kennedy Space Center, National Aeronautics and Space Administration, Orion spacecraft, Pacific Ocean, washington d.c.