Tennessee Vols Sports Information
Tennessee Will Play Host To No. 16 Seed Northwestern State In Saturday's First Round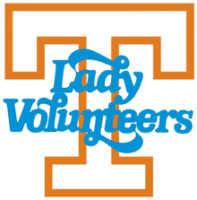 Knoxville, TN – Tennessee is making its record 33rd appearance in the NCAA Women's Basketball Championship, and the Lady Vols will do so as a No.1 seed, hosting No. 16 seed Northwestern State on Saturday, the NCAA Selection Committee announced Monday night.

This is the 22nd time Tennessee has been a No. 1 seed in the tournament, and the first time since 2011.

Head coach Holly Warlick's squad, 27-5 on the season and an automatic qualifier by virtue of its SEC Tournament title, earned the top seeding in the Louisville regional.

The Lady Vols will face Northwestern State (21-12) at 4:00pm on Saturday at Thompson-Boling Arena. No. 8 seed St. John's (22-10) will meet No. 9 seed Southern California (22-12) in the other Knoxville first round game at 6:30pm.

The winners of those contests will meet in the NCAA Second Round at 9:00pm ET on Monday for the right to advance to the Sweet 16 in Louisville. ESPN2 will televise all three contests in high definition.

The NCAA Women's Final Four will be held in Nashville at Bridgestone Arena on April 6th and 8th.

The eight-time NCAA champion Lady Vols are 115-24 in NCAA play, posting the most victories and games in tourney history and currently in the midst of a 52-game homecourt winning streak during the postseason. The Big Orange women are 50-1 all-time in the NCAA First or Second Round games, including a 40-0 record (20-0 in first round/20-0 second round) at home.

The Lady Vols hosted the NCAA First and Second Rounds in 2013, defeating Oral Roberts (83-62) and Creighton (68-52). This marks the fourth time in five years and the 15th time overall (since the current format was adopted in 1994) that UT is hosting the NCAA Women's Basketball First and Second Rounds.

All-session tickets to the NCAA First and Second Rounds in Knoxville include a ticket for all three games. First Session tickets include both First Round games on March 22nd, while Second Session tickets are for the Second Round game on March 24th. Single-game tickets also are available for either day.

Tickets are available for purchase online at www.UTTix.com or by calling the Tennessee Ticket Office at 865.656.1200 or 800.332.8657. Tickets also may be purchased in person at the Tennessee Ticket Office, located in the northwest corner of Thompson-Boling Arena directly off Phillip Fulmer Way.

For more information about the NCAA First/Second Rounds in Knoxville, please go to: www.utsports.com/sports/w-baskbl/ncaa/2014/.



Sections
Sports
Topics
Bridgestone Arena, ESPN2, holly warlick, Knoxville TN, Lady Vols, Louisville KY, Nashville, Nashville TN, NCAA, NCAA Women's Basketball Championship, Northwestern State, Oral Roberts, SEC, SEC Tournament, Southeastern Conference, Southern California, St. John, Thompson-Boling Arena, UT Basketball, UT Lady Vols, UT Women's Basketball