Winter Weather Advisory In Effect ... [Click here for more information]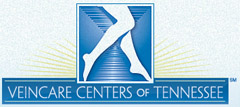 Clarksville, TN – Stephen F. Daugherty, MD, was elected last week by the Board of Directors of the American College of Phlebology as a Fellow of the American College of Phlebology (FACPh).

Dr. Daugherty has practiced vascular surgery in Clarksville, Tennessee for the past 20 years and he devoted his practice in 2008 to the full-time care of venous disorders (Phlebology).

He developed a comprehensive vein center, VeinCare Centers of Tennessee, that is one of the leading vein centers in the Southeastern United States.

Dr. Daugherty is a regular invited speaker at major national and international meetings where he teaches about venous disorders, diagnostic testing, and minimally-invasive treatment procedures. He is a leader in the understanding of pelvic venous disorders which may cause pelvic pain, pain with intercourse, low back pain, leg pain, or leg swelling.

Dr. Daugherty is the author of a chapter in the recently published Fundamentals of Phlebology, 3rd ed. He wrote a chapter titled, "Open Surgery for Superficial Venous Insufficiency" which reviews surgical treatment of venous insufficiency (which causes most varicose veins) from early surgical texts to the present.

He notes that even the best of these techniques rarely are needed now since the modern minimally-invasive vein procedures usually are superior to the older more invasive procedures such as vein stripping.

The 1900 member American College of Phlebology (ACP) has elected a total of 50 members to Fellow status since its founding in 1985. Physicians are elected to Fellowship status based upon their credentials, experience, academic contributions, and their service to the ACP and to its members. Dr. Daugherty is a member of the Board of Directors of the ACP and he represents the ACP on the Board of Directors of the Intersocietal Accreditation Commission—Vein Center Division which recently developed standards for accreditation of vein centers.

Dr. Daugherty has been a Fellow of the American College of Surgeons since 1989.

Additional information is available at www.TennesseeVeinCare.com and www.Phlebology.org .



Sections
Business
Topics
American College of Phlebology, Clarksville, Clarksville TN, Phlebology, Stephen F. Daugherty, VeinCare Centers of Tennessee