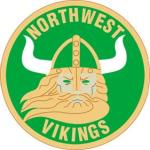 Clarksville, TN – Northwest High School's boys soccer team scored two goals in a span of five minutes in the first half, April 4th at Esau Lathon Athletic Field, and made them hold up against Montgomery Central High School in a 2-1 victory.

Northwest (2-2) had tied the game 1-1 in the 21st minute on a goal by Alan Huggins off a cross from Jarrd Darrough, but it was the go-head goal five minutes later from freshman Osvaldo Onate off a cross from Huggins that turned out to be the game winner.

"We just our passing under control," Northwest coach Charles Bruce said. "We had a game plan and a formation we were confident in and it came down to them executing. They're starting to believe in the system that we want them to run and I'm happy about that."

Montgomery Central (4-4) had a couple of chances to get the tying score in the first half, but couldn't get anything into the net.

"It's kind of becoming a reoccurring theme for us," Montgomery Central coach Steve Stedman said. "If we get behind we do everything but get the ball in the back of the net.

"Against Northeast (High School) we gave up a goal in the ninth minute and we both played end to end and couldn't get another goal and against West Creek (High School) get got behind a goal and kept on peppering it (the goal), hitting the goal post, hitting the upright, just can't find the back of the net at times."

The second half would see both teams not willing to give an inch, with scoring chances coming infrequently.

But the match took a scary turn in the 65th minute when Northwest forward Jomel Smith and an Indians defender went up for a ball near the mid-field line and collided.

The Montgomery Central player got up quickly, but Smith lay on the ground unconscious and unmoving, with coaching staff and trainers running out to him aid.

After about a minute, you could see movement in Smith's arms and legs, but trainers kept him as still as possible as coach Bruce called for an ambulance.

"I can't really comment on his condition, but he was talking to me when he was taken off the field," Bruce said. "As a coach it's about the kids. We got the win, but it was bitter sweet with Smith getting injured."

The match was delayed for just under 30 minutes, as fire rescue and EMT's got Smith stabilized on a backboard and put on a stretcher to be taken to the hospital to be evaluated.

Once the match resumed, Montgomery Central really picked up the pace against the Vikings defense and had a couple of golden chances to tie the match in the final minutes.

Maybe the best chance came in the final 90 seconds, with Sasha Pavlovich blasting a shot from inside the box that got over the keepers head, but hit the cross bar and went over the goal.

In the first half, Montgomery Central got an early 1-0 lead in the ninth minute on a goal by Matthew Salter off a cross from Troy Ortiz.

Overall, Northwest outshot the Indians 18-12 –11-8 in shots on-goal – while Montgomery Central had a 8-5 advantage in corner kicks.

Nathan Hammett was in goal for Northwest and recorded six saves.

Eric Hummel and Austin Neely spilt time in goal for MCHS, with Hummel coming up with six saves and Neely three.



About Chris Austin
Chris Austin is a graduate of Clarksville High School and Austin Peay State University.

Chris is a former Head Softball Coach for APSU, and assistant basketball coach for CHS.

Chris has worked at the Leaf-Chronicle, and WJZM News/Talk/Sports radio. Has also worked at the Sports Information Department at APSU, and has covered championship events for the Ohio Valley Conference and NCAA.

Chris is an avid sports fan and can be found at most Austin Peay State University sports events.

Web Site: http://www.clarksvillesportsnetwork.com
Email: chris_austin24@yahoo.com
Sections
News
Topics
Alan Huggins, Austin Neely, Charles Bruse, Clarksville, Clarksville TN, Eric Hummel, Esau Lathon Athletic Field, Indians, Jarrd Darrough, Jomel Smith, Matthew Salter, MCHS, Montgomery Central, Montgomery Central High School, Nathan Hammett, Northeast High School, Northwest, Northwest High School, NWHS, Osvaldo Onate, Sasha Pavlovich, Steve Stedman, Troy Ortiz, Vikings, West Creek High School