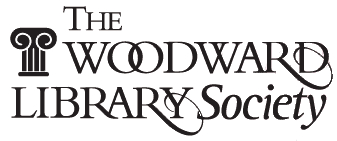 Clarksville, TN –  Dr. Sharon Mabry may be a nationally renowned singer and performer, but the Austin Peay State University professor of music is also a gifted storyteller. Have you heard her tell the one about her concert in Boston, when the hotel gave away her reservation?

"Finally the (concierge) says, 'well OK, I found a place for you to go,'" Mabry said. "We followed him through this beautiful lobby, we followed him out the back door, down an alley way into this strange place, knocked on a door that looked like a speakeasy. There was this long hallway with bare bulbs everywhere. It ended up, we stayed in these little cubicles for the night. These cells. There was no television. There was just a bed. It was clean but that's about all you can say."

At 5:30pm on April 21st, Mabry will share more humorous anecdotes from her recent book, "The Performing Life: A Singer's Guide to Survival," during the Woodward Library Society Social in the Franklin Room of the F&M Bank Building in downtown Clarksville.

The social is the principal fundraising event for the Friends of the Woodward Library at APSU, and it includes a social hour with wine and hors d'oeuvres, a catered dinner and an after-dinner program featuring Mabry.

Over the last three decades, Mabry has performed across the globe as a highly sought after recitalist and soloist with symphony orchestras. She took a diary with her on all her travels, and the insights and obstacles she experienced, scribbled in those pages, inform much of her new book.

Tickets for the event are $45.00 for Woodward Library Society members, and $65.00 for non-members, and they may be purchased at the Woodward Library Office or by calling 931-221-7618. The evening's program will include a raffle for Nashville Symphony concert tickets, CDs and Mabry's book. Raffle tickets will be sold at the event for $5.00, or $20.00 for five tickets.

The Woodward Library Society was founded in 2009 as a non-profit organization affiliated with the Austin Peay Foundation and dedicated to the support and advancement of the APSU library. In the last four years, the Society has raised more than $30,000, allowing the campus library to purchase databases, books and other equipment that general funding does not cover.

Recently, the money was used to purchase subscriptions to three databases, allowing students and community members to conduct valuable research.

For information about the April 21st event or the Woodward Library Society, contact Joe Weber, director of Library Services at APSU, at weberj@apsu.edu.



Sections
Events
Topics
APSU, Austin Peay Foundation, Austin Peay State University, Boston MA, Clarksville, Clarksville TN, Downtown Clarksville, F&M Bank, F&M Bank Franklin Room, fundraiser, Joe Weber, Nashville Symphony, Sharon MAbry, The Performing Life: A Singer's Guide to Survival, Woodward Library Society