Carroll, Cheatham, Dickson, Fayette, Haywood, Houston, Madison, Shelby and Tipton counties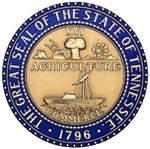 Nashville, TN – Tennessee Governor Bill Haslam today requested a presidential disaster declaration for nine counties as a result of extreme winter weather on March 2nd-4th, 2014.

The federal assistance programs would provide access to a 75 percent reimbursement of the eligible costs to Carroll, Cheatham, Dickson, Fayette, Haywood, Houston, Madison, Shelby, and Tipton counties. This request also includes the hazard mitigation program on a statewide basis.

"This storm had a major impact on the state, and local and state agencies, voluntary organizations and electrical cooperatives planned and responded to a degree that saved both life and property," Haslam said.

A powerful arctic cold front moved into Tennessee on Sunday morning, March 2nd, 2014, bringing significantly colder temperatures and winter precipitation that did not end until the early evening of Monday, March 3rd. Significant snow and sleet accumulations were recorded with some lesser amounts of ice/freezing rain. Peak power outages reached to over 75,000 customers, some of whom were without power for up to six days.

Schools, private businesses, and local and state operations and services, including interstate commerce and tourism, were greatly affected by this winter storm. A lack of power forced business, government, university, K-12, and daycare closings.

The State, local governments and electrical utilities spent more than $12,232,215 in preparation for, response to, and recovery from the storm's impact.

Haslam seeks public assistance for all the counties in the request for debris removal, emergency protective measures and repairing roads, bridges, water control facilities, buildings, utilities and recreational facilities.

Additional information about state and federal assistance for affected counties will be released as details become available.



Sections
News
Topics
Bill Haslam, Carroll County, Cheatham County, Dickson County, disaster declaration, Fayette County, freezing rain, Haywood County, Houston County, Madison County, Nashville, Nashville TN, Power Outages, Shelby County, sleet, snow, Tennessee, Tennessee Governor, Tipton County