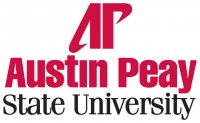 Springfield, TN – For several decades, the late Stokes Brown worked to improve the health of his community in Robertson County. He was instrumental in bringing the first hospital to the area, and later as a member of the hospital board, he supported a special fund that paid medical bills for the impoverished.

Earlier this month, the Robertson County community again benefited from his generous legacy when the Brown Family Foundation endowed a six-figure nursing scholarship at Austin Peay State University.

The scholarship will be exclusively for Robertson County residents, who must agree to work in that community as nurses once they graduate from APSU.

"We on the board of the Brown Foundation are thrilled to help bring this about, and we feel this is entirely in keeping with the vision my father had," Virginia Brown said. "He's with us in spirit. This is exactly the kind of legacy he wanted to leave and see happening for Robertson County."

She joined Brown Family Foundation members Joe Gaston and Bill Goodman at NorthCrest Medical Center in Springfield on April 2nd to officially sign the endowment. County Mayor Howard Bradley, Springfield Mayor Billy Paul Carneal, NorthCrest CEO Randy Davis, NorthCrest Chief Nursing Officer Angie Beard and Chris Heeren, administrator for NHC Health Care Springfield, joined a delegation from APSU for the ceremonial event.

"We're trying to serve the students coming out of Springfield, and we're sending a good portion back after they graduate," APSU President Tim Hall said. "The Brown Foundation is allowing us to provide scholarships to some of the students you would most like to see come back to Springfield."

The new endowment will fund scholarships for two different programs within the APSU School of Nursing. New students from Robertson County seeking a Bachelor of Science will be eligible for the scholarship, but they must return to their home community and work for the same number of years that they received this award.

Robertson County nurses with an associate degree can also take advantage of the scholarship for APSU's RN to BSN program.

"The Institute of Medicine put out a report in 2011 that expects we need 80 percent of registered nurses to have a baccalaureate degree by 2020," Dr. Patty Orr, director of the APSU School of Nursing, said. She cited recent research that showed patients do better when nurses have a baccalaureate degree.

"What you're doing through your foundation is helping nurses be educated with a baccalaureate degree and come back to your area and contribute to the wonderful outcomes this community has already given," she said.

For more information on this new endowment, contact Vonda St. Amant, assistant executive director of APSU Advancement, at stamantv@apsu.edu or 931.221.7199.



Sections
Education
Topics
APSU, APSU Advancement Office, APSU President, APSU School of Nursing, Austin Peay State University, Bill Goodman, Billy Paul Carneal, Brown Family Foundation, Howard Bradley, Joe Gaston, NorthCrest Medical Center, Patty Orr, Randy Davis, Robertson County, scholarship, Springfield Mayor, Springfield TN, Stokes Brown, Tim Hall, Virginia Brown, Vonda St. Amant