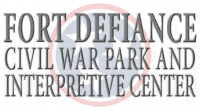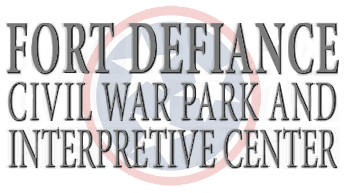 Clarksville, TN – John and Nikki Walsh have been collecting Civil War antiquities for many years. During that time they have established a museum quality collection of historic Civil War artifacts from throughout the middle Tennessee region.

On Saturday many of these items came to Clarksville for a one-day exhibit at the Fort defiance visitors center.

The collection included authentic weapons, accoutrements, and personal items from everyday soldiers including soldiers that served at Fort Defiance, Fort Donelson, and other historic Civil War sites throughout the region.

The Walsh's have a personal and professional interest in the Civil War. John got his start reenacting and was exposed to many collectable items as a result that hobby. In 2004, John and his wife founded Fort Donelson Relics in Dover Tennessee, on the doorstep of the Fort Donelson National Battlefield. They have since closed their store, but remain actively involved in the artifacts business online.

Walsh was on hand at Fort Defiance graciously giving his time speaking with visitors to the interpretive center about both the Civil War and his collection. Audio of him speaking during the event is included below. It is well worth a listen!

Photos of John and some of the items in his extensive collection are included at the bottom of the story.

John is also the founder of the Fort Donelson Civil War Roundtable which meets at 7:00pm on the 3rd Thursday of the month at the Stewart County Visitors Center (117 Visitor Center Lane) in Dover, Tn. The Roundtable brings in notable speakers to talk to history buffs about the Civil War.
Photo Gallery
About Bill Larson
Bill Larson is  is politically and socially active in the community. Bill is a member of the Friends of Dunbar Cave.

You can reach him via telephone at 931-249-0043 or via the email address below.
Sections
Arts and Leisure
Topics
City of Clarksville, Civil War, Dover TN, Fort Defiance, Fort Defiance Civil War Park and Interpretive Center, Fort Donelson, Fort Donelson Civil War, Fort Donelson National Battlefield, Fort Donelson Relics, John Walsh, Nikki Walsh, Stewart County Visitors Center