Flood Advisory In Effect ... [Click here for more information]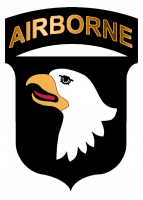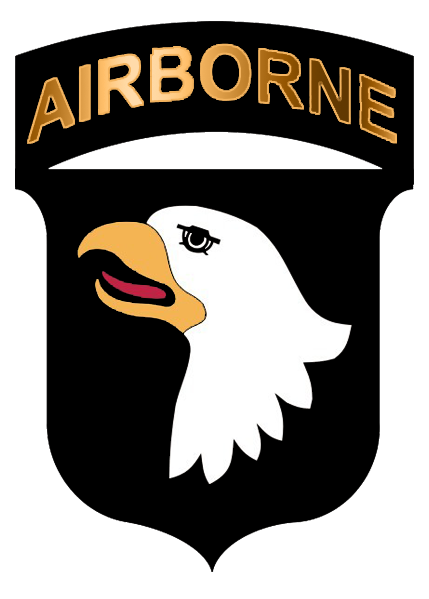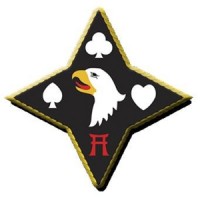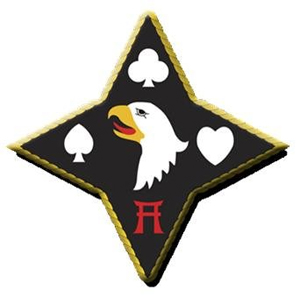 Fort Campbell, KY – During a ceremony that emphasized the role of Army noncommissioned officers, Command Sgt. Maj. Eugene Thomas relinquished responsibility as Command Sgt. Maj. Ian Griffin assumed responsibility of the 101st Sustainment Brigade "Lifeliners", April 14th, at Fort Campbell, KY. The change of responsibility ceremony honors the traditions embodied by the noncommissioned officers in the unit.
During the ceremony, the Soldiers, families and friends bid an emotional farewell to Thomas, who is preparing for retirement after 32 years of admirable military service.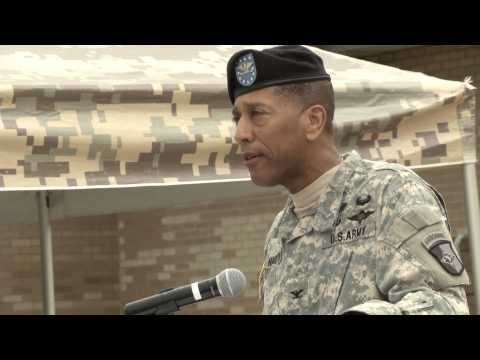 Col. Charles R. Hamilton, the brigade commander reflected on Thomas's leadership for the Lifeliners.

"When they write a story of what was accomplished in Afghanistan about retrograde and the 400 plus combat (convoy escort) missions Soldiers went on, Command Sergeant Major Thomas will be the iconic character in that book and that movie," said Hamilton. He continued praising Thomas's leadership saying that he cared about his troops and was always there when the Soldiers went out on mission and met them when they returned.

In keeping with great traditions, Thomas performed a final inspection of the NCO sword before he passed the sword to Hamilton who then transferred the sword to Griffin. The act signified the transfer of responsibility for the standards and discipline of the brigade.

Thomas addressed the Lifeliner formation and guests for the final time after the transfer of the NCO sword. Thomas emphasized that change is about the team.

"Change is a good thing. Planned change is even better. A great leader once told me that leaders manage change," Thomas said. "There will be a lot of changes in this brigade, hopefully most of it will be planned change, but the leaders left behind must manage that change."

Thomas reminded all in attendance of the brigade's continued success in managing change and upholding standards.

"There is one premier sustainment brigade in the United States Army and it is at Fort Campbell, Kentucky, with the premier division in the United States Army."

He then directly addressed his successor, Griffin, to give him the guidance that was given to him by his predecessor, "I got two things… one is that team work is important, the other is competition makes you better." He added that the Lifeliner team is "in it, to win it."

Griffin's first act of allegiance to the commander and the brigade was to accept the responsibility given to him through the ceremony.

"It is truly an honor for me to be here today. To be selected as the brigade command sergeant major for the Lifeliners is more than I could have ever imagined. Its reputation is known globally; the Lifeliners face every challenge given to them and exceed all expectations."

Griffin spoke on where excellence comes from by saying, "The excellence is really derived from Command Sergeant Major Eugene Thomas and his lovely wife Jackie Thomas. They have set the tone in this organization and this is why it is great."

As the newly appointed senior noncommissioned officer for the Army's premier sustainment brigade, which has been continuously deployed throughout the world supporting multiple military operations, Griffin is charged with the reset of the brigade and the preparation for its next rendezvous with destiny.

The ceremony concluded by Griffin talking to the formation of his Soldiers, "I want you to know two things. I am here to lead you, and I am here to serve you. I look forward to that privilege."



Sections
News
Topics
101st Airborne Division, 101st Sustainment Brigade, Change of Responsibility Ceremony, Charles Hamilton, Eugene Thomas, Fort Campbell, Fort Campbell KY, Ian Griffin, U.S. Army