NASA's Ames Research Center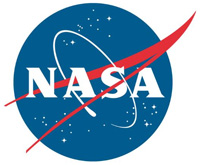 Moffett Field, CA – Actor Harrison Ford was on location at NASA's Ames Research Center, Moffett Field, CA, last November to film a segment of Showtime's "Years of Living Dangerously" documentary on climate change.

Ford toured the NASA Advanced Supercomputing facility where he met with scientists Rama Nemani of Ames and Matthew Hansen of the University of Maryland, College Park, to learn more about how NASA satellite data, research, and technologies are used around the world to better understand and protect Earth.

The scientists showed Ford a new project that documented the ravages of deforestation, wildfires, windstorms and insects on global forests as revealed in unprecedented detail by the NASA-U.S. Geological Survey Landsat 7 satellite.

The maps allow scientists to compare forest changes in different countries and monitor annual deforestation. The video showing the conversation with Ford, Hansen, and Nemani was provided courtesy of "Years of Living Dangerously."

Analyzing massive datasets like global forest change cover over time is a unique capability of NASA's Earth Exchange (NEX), a project based at the supercomputing facility that is led by Nemani. NEX allows researchers to share knowledge, research, and tools to address global environmental challenges.

The forest data was shown to Ford on the Ames' Hyperwall-2 visualization system which provides a supercomputer-scale environment to visualize and explore the very large datasets produced by NASA supercomputers and instruments. The Hyperwall-2 helps researchers display, analyze, and study the datasets in meaningful ways.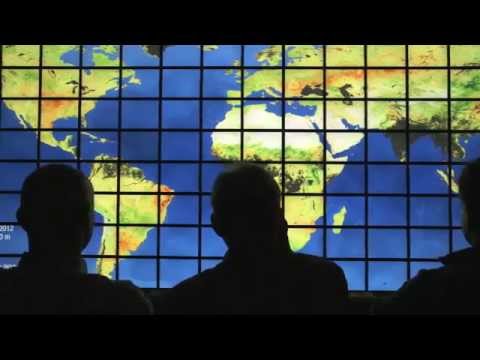 Hansen led the team that analyzed global forest cover data to produce a first-of-its-kind study that documented forest loss and gain using a consistent method around the globe at high resolution. Hansen and colleagues analyzed 143 billion pixels in 654,000 Landsat images to compile maps of forest loss and gain between 2000 and 2012.

During that period, 888,000 square miles of forest were lost, and 309,000 square miles regrew. The research was published November 15th, 2013, in the journal Science.

NASA monitors Earth's vital signs from land, air and space with a fleet of satellites and ambitious airborne and ground-based observation campaigns. NASA develops new ways to observe and study Earth's interconnected natural systems with long-term data records and computer analysis tools to better see how our planet is changing.

The agency shares this unique knowledge with the global community and works with institutions in the United States and around the world that contribute to understanding and protecting our home planet.

For more information about NASA's Earth science activities in 2014, visit here.

To learn more about the NEX system, visit here.

To learn more about Hansen's study of global forest cover change, visit here.

For information on the latest NASA Earth science findings, visit www.nasa.gov/earth



Sections
Technology
Topics
deforestation, earth, Forest, Harrison Ford, Insects, Landsat 7, Moffett Field CA, NASA, NASA's Ames Research Center, NASA's Earch Exchange, National Aeronautics and Space Administration, NEX, University of Maryland, Wildfires, Windstorms, Years of Living Dangerously