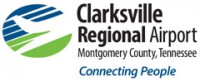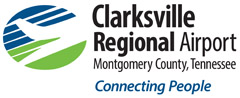 Clarksville, TN – Becoming a licensed pilot just became easier for would-be flyers in the Clarksville and Fort Campbell area.

The Professional Aeronautics Academy now offers a complete professional pilot licensing program and individual flight lessons at Clarksville Regional Airport.

The arrival of PAA at Clarksville Regional is an exciting partnership opportunity for both the school and the city of Clarksville.

"The airport is always looking for positive ways to impact the community," said Clarksville Regional Airport Director John Patterson. "PAA brings a very comprehensive service to the airport that will greatly benefit those seeking a professional aeronautics curriculum. We're confident that we are entering a long-term relationship that really broadens the scope of what we offer."

Tammy Stanford, director of training at PAA, shares Patterson's sentiments.

"The airport has been extremely welcoming to PAA," said Stanford. "The staff has been very accommodating to us and they have a strong culture of professionalism. We are glad to be located in such a beautiful facility that will enhance the experience of our students and instructors. "

PAA programming is open to both military and civilian students. Most local students are active duty military who have some aviation experience and are looking for either initial flight training or are Fort Campbell based helicopter pilots who want to gain certification to fly commercial fixed-wing aircraft.

The program is supported by the Mountwest Community and Technical College headquartered in Huntington West Virginia. Classes run on a typical semester schedule and are offered in the fall, spring and summer.

Prospective students must score a 110 on the ASVAB military entrance exam or a 21 on the ACT college entrance exam to be considered for the program. Many students are eligible to use their Post 9-11 GI Bill benefits to complete the program.

"We're very concerned with the finished product," Jamie Parrish, PAA's lead flight instructor. "PAA promotes a culture of safety; therefore our students go through a very selective process."

The curriculum typically takes three to nine months to complete, and is dependent on the level of licensure the student is seeking and their past experience. There is both classroom and flight time required of students. However, some classroom time is offered online.

"PAA's curriculum is uniquely designed and not only qualifies students, but gives them the experience to be competitive at the regional airline level. A student completing the required courses walks away with exactly what regional airlines are looking for in a new hire," said Jamie Parrish.

PAA instructors are available to fly 7-days a week to help their students get in the required flight hours for their certification. All flights originate from Clarksville Regional in either PAA's single-engine Cessna 172 and Cessna 172 RG aircraft or twin-engine Piper Seneca PA34-200.

"Our students learn on aircraft that meet high performance, multi-engine and complex requirements of the FAA for commercial pilots," said Parrish. "You can come to PAA with zero experience and leave qualified to fly professionally in any single or twin engine plane."

Not only do PAA students enter the job market prepared to go to work, but they are often distinguished from students in other training programs because of the additional flight time requirements. In fact, according to Parrish, the extra hours of flight time required by PAA help students immediately meet insurance requirements for commercial pilots and which "gives PAA students an edge when competing for jobs."

"There are a lot of flight schools out there that can help you meet the minimum standards, but PAA strives to produce higher quality pilots," said Patterson. "The students that they're sending out into the job market are prepared and competitive. We're glad to have them onsite at Clarksville Regional."

PAA is accepting new student applications through May 3rd for the summer semester. For more information about PAA programs or to apply, call 931-801-0687 or email Stanford@paero.org.



Sections
News
Topics
ACT, ASVAB, Cessna 172, Cessna 172 RG, Clarksville, Clarksville Regional Airport, Clarksville Tennessee, Fort Campbell, G.I. Bill, Huntington West Virginia, Jamie Parrish, John Patterson, Mountwest Community and Technical College, PAA, Piper Seneca PA34-200, Professional Aeronautics Academy, Tammy Stanford, Tennessee