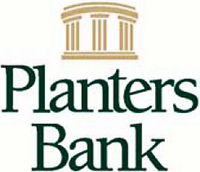 Clarksville, TN – Artist Charlotte Nelms will show an exhibit of still life arrangements at the Planters Bank-Hilldale Gallery on Thursday, May 1st – Wednesday, June 4th.

Previously specializing in pastel landscapes, Nelms is now exploring depth of realism, focusing on sparkling crystal, shiny metal, and lace.

"Light has an important role in defining my subject matter," she says.  "I want to capture the dazzling sparkle of light playing on both nature and the objects around us. I want to share the beauty it illuminates."

Nelms was born and reared in Oregon yet, as a military spouse, lived and continued her art studies all over the North American and European continents. She received her Associate in Arts Degree from City Colleges of Chicago, Europe.  Of all the many places she has lived, she chose to settle in Clarksville and is excited about art opportunities in the area.

Nelms has worked in various mediums including graphite, oil, pastel and watercolor.  The past 30 years have brought numerous awards and prizes for her work in Canada, California, Germany and Tennessee.

All of Nelms' paintings are for sale and are priced from $40.00-$250.00.

The Planters Bank-Hilldale Gallery is located at 1971 Madison Street, Clarksville, Tennessee. The exhibit is open during regular banking hours, Monday-Thursday from 8:30am-4:00pm and Friday's from 8:30am-5:30pm.



Sections
Events
Topics
Canada, Charlotte Nelms, Clarksville, Clarksville TN, Germany, Madison Street, Oregon, Planters Bank, Planters Bank Hilldale Gallery, Tennessee