Montgomery County Relay For Life "Racing for a Cure" A Celebration of Birthdays, Hope and Courage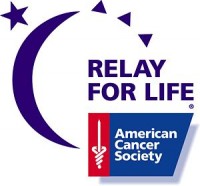 Clarksville, TN – Hundreds filled the grounds of the Hilldale Baptist Family Life Center Athletic Field in support of a celebration of life; in the collective fight for more birthdays, and that of hope for a cure and in a massive show of courage and support of the numerous cancer patients and survivors in Clarksville-Montgomery County.
Held on Saturday, May 17th, cancer survivors, family members, friends, caretakers and supporters braved the unseasonably cool evening weather gathering for what has become a tradition in Clarksville.
Cancer survivors of all ages, seniors to as young as pre-kindergarden, shared a brief testament of their courageous fight to conquer this disease that affects people of all walks of life, the young and the old.
The Relay For Life event offered a wide range of entertainment, and among the most memorable is that of the Luminary Ceremony, a time dedicated to honor and remember those who have succumbed to the disease as well as others still in the fight—individual names were presented and a luminary candle lit for each in their honor, and for others larger torches lit illuminated the crisp, evening sky.
It was indeed a sight to behold, a time to share, to uplift, to heal.
The celebratory event has ended, but the fight for the cure continues. Individuals interested in contributing may still do so. To make a donation you can connect online at www.relayforlife.org [1]
So join us in the "Race for a Cure" in our continued effort to "Celebrate. Remember. Fight Back."