Clarksville, TN – The 2014-15 school year has been a banner one for the Austin Peay State University women's track and field team and it's not over yet for the squad that just earned its third Ohio Valley Conference Sportsmanship Award in the past four seasons.

The OVC Sportsmanship Award is just the latest of a long line of accomplishments earned by the Lady Govs this season, both during the outdoor and indoor seasons, as they took runner-up honors as a team in the OVC Outdoor Championships and a third-place finish in the Indoor championships.

"I think that it's a real tribute to the kids on the team and the type of student athlete that we're trying to bring in," Austin Peay coach Doug Molnar said. "You surround yourself with good people and good things happen.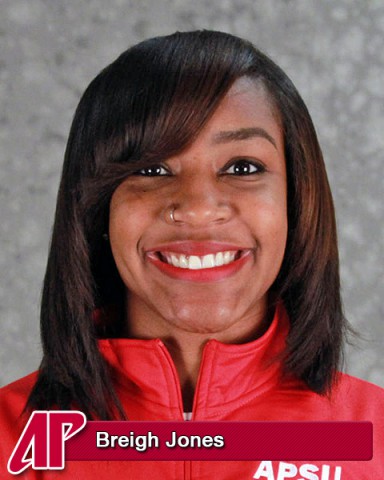 "It's been a good year for us and it's an honor when you get an award like this because it's from your pears because they can see the type of kids that you're bringing into the program and the kind of effort that we had this year. The girls really laid it on the track in every field event and every running event. They put it out there and that showed through."
Molnar also added that the success begins back in the fall with cross country and builds through the outdoor season and into the outdoor schedule.
"It really starts with cross county and the track kids doing their fall things in getting ready for the indoor schedule," he said. "They just build off one another and our goal is always to win the triple crown of the cross (county), the indoor and outdoor championships, that's our goal."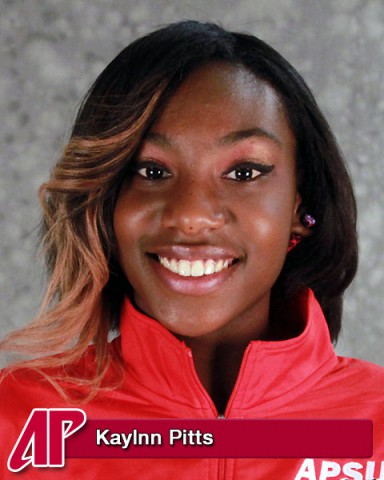 But that has been the kind of watchword for that program — although not the biggest in the OVC — it is arguably the most diverse, with several of the athletes being able to not only participate in more than one event, but being able to score points in multiple events.

"We just work with the things that we have and our kids get after it day in and day out no matter what we ask them to do," Molnar said. "We've got great individuals and we've had someone make the NCAA Regionals nine out of the last 10 years and that's a tribute. This year we've had a little more depth and it's really came through."

In fact, a pair of Lady Govs earned spots in the upcoming NCAA East Preliminary Round in Jacksonville, FL, with hopes of earning a trip to the NCAA Outdoor Track and Field Championships.

Sophomore Bre Jones and freshman Kaylnn Pitts will represent the university at the regionals in the 400-meter run and triple jump events respectively May 29th through May 31st.

"We've had a good season and we hope to keep it going," Molnar said. "Anytime you can be a part of the NCAA tournament that's a great thing.

"It's a tribute to the hard work those kids put in starting in August and not ending until May or June, so they work year around and it's a nice little gift at the end of the season."



About Chris Austin
Chris Austin is a graduate of Clarksville High School and Austin Peay State University.

Chris is a former Head Softball Coach for APSU, and assistant basketball coach for CHS.

Chris has worked at the Leaf-Chronicle, and WJZM News/Talk/Sports radio. Has also worked at the Sports Information Department at APSU, and has covered championship events for the Ohio Valley Conference and NCAA.

Chris is an avid sports fan and can be found at most Austin Peay State University sports events.

Web Site: http://www.clarksvillesportsnetwork.com
Email: chris_austin24@yahoo.com
Sections
Sports
Topics
400 Meter Run, APSU, APSU Athletics, APSU Sports, APSU Track and Field, APSU Women's Track and Field, Austin Peay, Austin Peay State University, Bre Jones, Clarksville, Clarksville TN, Doug Molnar, Jacksonville FL, June, Kaylnn Pitts, Lady Govs, NCAA, NCAA East Preliminary Round, NCAA Outdoor Track and Field Championships, Ohio Valley Conference, Ohio Valley Conference Sportsmanship Award, OVC, OVC Indoor Championship, OVC Outdoor Championship, Triple Jump