Special Weather Statement In Effect ... [Click here for more information]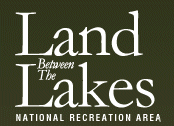 Golden Pond, KY – The Kentucky Drag Boat Association will host drag boat races at Land Between The Lakes National Recreation Area in Pisgah Bay on Kentucky Lake June 7th-8th, July 5th-6th, and August 2nd-3rd, from 10:00am to 5:00pm.

Time trials will be held on Saturday and final races will take place on Sunday. There is a spectator fee of $5.00 per person; children under 12 are free.

Bring lawn chairs or ground blankets for watching the races.

Campsites 24-29 and the boat ramp at Birmingham Ferry will be closed the Friday before each set of races and remain closed for the weekend.

The drag boat races feature blown-alcohol boats, hydros and jet-powered boats, and flat-bottom racers skimming the water at speeds exceeding 150 mph. For more information contact the Kentucky Drag Boat Association at 800.732.0088 or visit www.kdba.net.

"The Kentucky Drag Boat Association summer races provide heart-pounding fun," said Gary Hawkins, Recreation Program Specialist at Land Between The Lakes. "It is a great event for spectators and racers. These races add an exciting, high speed element to all the other great outdoor recreation events around the region."

The Forest Service, U.S. Department of Agriculture, manages Land Between The Lakes National Recreation Area in partnership with Friends of Land Between The Lakes in Western Kentucky and Tennessee. The National Recreation Area provides environmental education, outdoor recreation, lake access, and land management for the public to enjoy.

Visitors are encouraged to review the official website at www.lbl.org or call 800.LBL.7077 or 270.924.2000 for event listings, updates on programs and policies, safety information, maps, temporary trail and road closures, and more.

Follow Land Between The Lakes on Twitter @LBLScreechOwl or @LandBtwnLakes and Friends of Land Between The Lakes on Facebook at www.facebook.com/LBLFriend. To sign up for an events e-newsletter, email lblinfo@fs.fed.us. USDA is an equal opportunity provider and employer.



Sections
Events
Topics
Birmingham Ferry, Drag Boat Races, Friends of LBL, Gary Hawkins, Golden Pond KY, Kentucky Drag Boat Association, Kentucky Lake, Land Between the Lakes, Land Between the Lakes National Recreation Area, Pisgah Bay, Tennessee, U.S. Department of Agriculture, U.S. Forest Service