Clarksville Mayoral Candidate Bill Summers to present at Clarksville Young Professional meeting today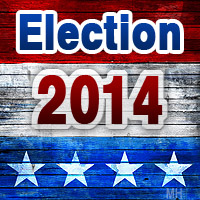 Clarksville, TN – Clarksville Ward 10 Councilman Bill Summers will be presenting at the Clarksville Young Professionals' meeting today, Wednesday, June 4th.
Summers' will speak to the group about effective leadership traits and practices.  Summers believes the style, traits, and methods of leadership can determine the direction that Clarksville takes in future years and that the young professionals in our community can directly and positively influence the future of Clarksville.
The Clarksville Young Professionals lunch meeting is from noon – 1:00pm today. The media is welcome to attend.
The meeting will be held at the Chamber Office at 25 Jefferson Street in Clarksville, Tennessee.
Summers has served as the city councilman for Ward 10 since 2007, after defeating an experienced incumbent, and won re-election in 2010 to his current second term with over 81% of the vote.  He announced his campaign for the Mayor of Clarksville in November 2013.
According to their website, Clarksville Young Professionals is dedicated to the advancement of our community through community service, professional development, and networking opportunities for emerging community and business leaders ages 21-45.
Their mission is to create a platform for Young Professionals to build relationships, develop professionally, become politically and philanthropically active and contribute to the economic development and high quality of living in our community.  The chairman of the organization is Brandi Bryant.