Seahawks Defender Defeats Cam Newton in Finale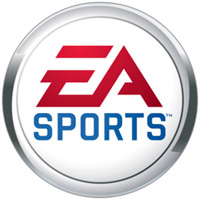 Redwood City, CA – The Legion of Boom has earned another accolade, as Seattle Seahawks defensive back Richard Sherman has won the Madden NFL 15 Cover Vote. Sherman faced off against Carolina Panthers quarterback Cam Newton in the finals and was revealed as the winner of the fan-voted cover in a special segment on SportsCenter.

The announcement was made on the heels of the release of the first official Madden NFL 15 gameplay video, which features reigning NFL Defensive Player of the Year Luke Kuechly.

Sherman proved to be just as dominant off the field as he is on it, shutting down his opposition throughout the tournament.

After dispatching Chicago Bears wideout Alshon Jeffery in the opening round, he also thwarted New Orleans Saints tight end Jimmy Graham and division rival Colin Kaepernick en route to the title.

The fans have been especially active in this year's Cover Vote competition, casting approximately 10 million votes over the course of the contest, and averaging nearly 650,000 votes per matchup.

"Richard Sherman is a fantastic cover athlete selection by the fans," said Anthony Stevenson, Vice President of Global Marketing for EA SPORTS. "Defense is a big focus for Madden NFL 15, and Sherman is one of the brightest defensive stars in the NFL. He shares the same energy and passion for the game as our 'legion' of Madden fans."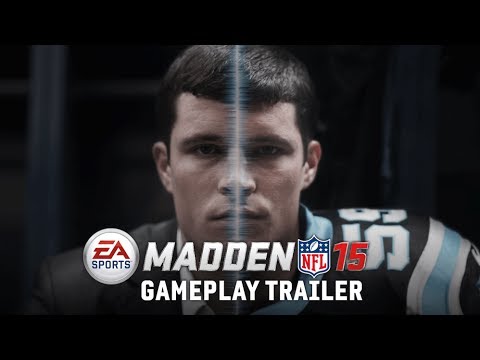 Madden NFL 15 allows players to transform into their rival's worst nightmare with a new breed of defense, built to challenge the best offenses in the NFL. A new arsenal of pass rush moves, an intuitive tackling system, improved coverage logic, and immersive new camera angles make defense more exciting and fun than ever.

Fans can call plays with confidence thanks to an all-new crowd-sourced recommendation engine built from millions of online games played by the Madden NFL community. Add in all-new broadcast-inspired presentation and it's not just football, it's Madden Season.

Madden NFL 15 is developed in Orlando, Florida by EA Tiburon and will be available on August 26th in North America and on August 29th in the EU for Xbox One, the all-in-one entertainment system from Microsoft and the PlayStation®4 computer entertainment system.

A version of Madden NFL 15 will also release on Xbox 360® video game and entertainment system and the PlayStation®3 entertainment system. To learn more about Madden NFL 15, visit http://www.easports.com/madden-nfl.

All player participation has been facilitated by NFL Players Inc., the licensing and marketing subsidiary of the NFL Players Association (NFLPA).

EA SPORTS is one of the leading sports entertainment brands in the world, with top-selling videogame franchises, award-winning interactive technology, fan programs and cross-platform digital experiences. EA SPORTS creates connected experiences that ignite the emotion of sports through industry-leading sports videogames, including Madden NFL football, EA SPORTS™ FIFA, NHL® hockey, NBA LIVE basketball, PGA TOUR® golf, SSX™ and EA SPORTS UFC®.

For more information about EA SPORTS, including news, video, blogs, forums and game apps, please visit www.easports.com to connect, share and compete.
About Electronic Arts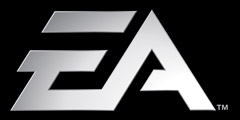 Electronic Arts (NASDAQ: EA) is a global leader in digital interactive entertainment. The Company delivers games, content and online services for Internet-connected consoles, personal computers, mobile phones and tablets. EA has more than 300 million registered players around the world.
In fiscal year 2014, EA posted GAAP net revenue of $3.6 billion. Headquartered in Redwood City, California, EA is recognized for a portfolio of critically acclaimed, high-quality blockbuster brands such as The Sims™, Madden NFL, EA SPORTS™ FIFA, Battlefield™, Dragon Age™ and Plants vs. Zombies™. More information about EA is available at www.ea.com/news.
EA SPORTS, The Sims, Dragon Age, Plants vs. Zombies and Battlefield are trademarks of Electronic Arts Inc. and its subsidiaries. John Madden, NFL, FIFA, NHL, NBA, UFC and PGA TOUR are the property of their respective owners and used with permission. Xbox is a trademark of the Microsoft Corporation in the United States and/or other countries. "PlayStation" is a registered trademark of Sony Computer Entertainment Inc. All other trademarks are the property of their respective owners.
About NFL Players INC.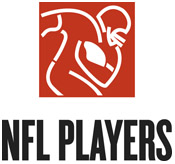 NFL Players Inc. (NFLPI) is the licensing and marketing subsidiary of the NFL Players Association. NFLPI has been a trusted resource since 1994, delivering access to the influence, power and personal stories of NFL players. NFLPI is a "one-stop shop" for businesses seeking licensing rights, access to players through hospitality and events, marketing strategy and player procurement.
For more information, please visit nflplayers.com.
Sections
Technology
Topics
Alshon Jeffery, Cam Newton, Carolina Panthers, Chicago Bears, Colin Kaepernick, EA, EA Sports, Electronic Arts, Jimmy Graham, Madden NFL 15, National Football League, New Orleans Saints, NFL, NFL Defensive Player of the Year, NFL Players Association, NFLPA, Orlando FL, Playstation 3, PlayStation 4, Reedwood City CA, Richard Sherman, Seattle Seahawks, Xbox 360, Xbox One