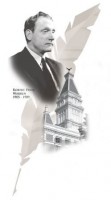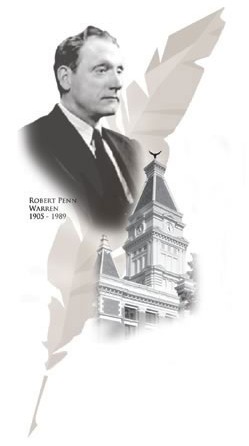 Clarksville, TN – Petite Susan Gregg Gilmore wove a spellbinding tale of moths and consequences when she spoke to the Tenth Annual Clarksville Writers' Conference Banquet. Well-fed listeners had just feasted on prime rib, cheesecake and accompanying delectable delicacies when Gilmore led them through a world of rising from unforeseen difficulties to climax in a heart-warming scene that gathered factory workers now retired in the former factory that played a major role in Gilmore's latest book, The Funeral Dress.
For those not familiar with Susan Gregg Gilmore, think three major novels of the South that gently lead the reader into a world of ordinary people who make choices that circumvent their lives with less than expected consequences.
Gilmore's first novel, Looking for Salvation at the Dairy Queen, follows the longings of Catherine Grace Cline, a young girl whose life's ambition is to escape from Ringgold, Georgia, into the bright lights of Atlanta. The novel surprises the reader with secrets held by her preacher daddy and the mother whom Catherine believes is dead.
The Improper Life of Bezellia Grove, Gilmore's second book, takes place in Nashville in the home of a wealthy doctor. Bezellia is the name of the first daughter in each generation of the family. She struggles with her life with an alcoholic mother, a younger sister who is focused on playing with her dolls and making mud pies, a father who is more concerned with his patients than his family, and two African-American servants who are more family to Bezellia that the one in which she was born.
Gilmore's newest book, The Funeral Dress, is the story of Emmalee Bullard, an unwed mother who believes herself to be facing the world alone until Leona Lane comes to her aid. The two women have sat next to each other as they worked in the local shirt factory. Leona asks Emmalee to come and live with her, but just at this time, Leona dies. When Emmalee decides to make a burial dress for Leona, but controversy arises when local people believe an unwed mother is unworthy of dressing a Christian woman.
It is this shirt factory that takes a central role in Gilmore's story for the banquet goers in her enchanting speech, "Killing the Moth—A Writer's Journey."
Gilmore was introduced by James Moore, banquet chairman and library director for the R. F. Sink Library at Fort Campbell, Kentucky. Moore, after giving an outstanding review of Gilmore's career, announced that "Book and a Brunch" has been established at the library in honor of Gilmore.
The annual banquet is an open event to the public each year. It was held at the Clarksville Regional Airport Terminal (John F. Outlaw Field) this year. The event occurs on Thursday night after the first day of the conference. Reservations made early glean a significant discount so be watching for the announcement of Clarksville Writers' Conference 2015 and get your reservation in early. Each year an author of nationwide literary respect speaks to the dinner guests.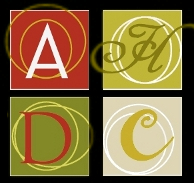 Clarksville Writers' Conference is presented by Clarksville Arts & Heritage Development Council.
The Council this year established the Winn Prize for Southern Fiction in honor of Patricia Winn, the founder of Clarksville Writers' Conference in 2004. Information on the prize will be forthcoming.
About Sue Freeman Culverhouse
Author of Tennessee Literary Luminaries: From Cormac McCarthy to Robert Penn Warren (The History Press, 2013) Sue Freeman Culverhouse has been a freelance writer for the past 36 years. Beginning in 1976, she published magazines articles in Americana, Historic Preservation, American Horticulturist, Flower and Garden, The Albemarle Magazine, and many others. Sue is the winner of two Virginia Press Awards in writing.

She moved to Springfield, Tennessee in 2003 with her sculptor husband, Bill a retired attorney. Sue has one daughter,  Susan Leigh Miller who teaches poetry and creative writing at Rutgers University.

Sue teaches music and writing at Watauga Elementary School in Ridgetop, Tennessee to approximately 500 students in kindergarten through fifth grade. She also publishes a literary magazine each year; all work in the magazine is written and illustrated by the students.

Sue writes "Uncommon Sense," a column in the Robertson County Times, which also appears on Clarksville Online. She is the author of "Seven keys to a sucessful life", which is  available on amazon.com and pubishamerica.com; this is a self-help book for all ages.

Web Site: http://culverhouseart.com/
Email: cuverhouse@comcast.net
Sections
Arts and Leisure
Topics
Clarksville, Clarksville Arts & Heritage Development Council, Clarksville TN, Clarksville Writers' Conference 2014 4, James Moore, library director, Looking for Salvation at the Dairy Queen, Patricia Winn, Susan Gregg Gilmore, The Funeral Dress, The Improper Life of Bezellia Grove, Winn Prize for Southern Fiction