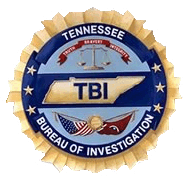 Nashville, TN – The Tennessee Bureau of Investigation (TBI) has obtained an indictment for a man accused of abusing an impaired man in his care.

On April 16th, with the assistance of the Department of Intellectual and Developmental Disabilities, TBI Agents began investigating Willie Miles, Jr., after receiving a referral from Adult Protective Services. Two days earlier, a man with severe developmental disabilities was admitted to Southern Hills Medical Center for breathing difficulties.

Miles, an employee of New Horizons, was assigned to work as the man's companion.

On April 15th, staff at the hospital observed, over the in-room monitors, that Miles pulled the patient's legs and slapped him across the face multiple times.

The staff called hospital security and had Miles escorted from the property. He left without incident and has not had further contact with the victim. Miles was subsequently fired from New Horizons.

On June 13th, the Davidson County Grand Jury returned an indictment for the 31-year-old, charging him with one count of Abuse of an Impaired Adult. At the time of this release, he was being held in the Davidson County Jail on $7,500 bond.



Sections
News
Topics
Abuse of an Impaired Adult, Bond, Davidson County Grand Jury, Davidson County Jail, Nashville, Nashville TN, New Horizons, Southern Hills Medical Center, TBI, Tennessee Bureau of Investigation, Willie Miles Jr.