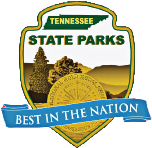 Buchanan, TN – Tennessee's 129th Army Band will be performing at Paris Landing State Park next Wednesday evening, July 2nd, at 6:30pm. Please join this most excellent group of musicians for an evening of beautiful music at Paris Landing's amphitheater.

We thank these men and women for their service, for sharing their time and talents, and we thank Paris Landing for being such a kind host.

Visitors may bring a chair or blanket, appropriate protections, and a friend or two!

(In case of rain, performance will be held at Paris Landing's conference center.)
About Paris Landing State Park
Paris Landing State Park is an 841 acre park located on the western shore of the Tennessee River, which is dammed to form Kentucky Lake (160,000 acres). The park sits on the widest part of the lake making it the perfect location for all water sports such as fishing, boating, swimming and waterskiing.
On land, there are plenty of activities including golfing, hiking, camping or just relaxing and enjoying the natural beauty and wildlife. Be on the lookout for deer, turkey, fox and coyote that roam the park. Eagles are often seen in the winter months.
Paris Landing State Park is located at 16055 Hwy 79 North, Buchanan, Tennessee.
For more information, visit their website or contact the park directly at 731.641.4465.
Sections
News
Topics
Buchanan TN, Concert, Kentucky Lake, Music, Paris Landing State Park, Paris Landing State Park Amphitheater, Paris Landing State Park Conference Center, Tennessee River, Tennessee's 129th Army Band