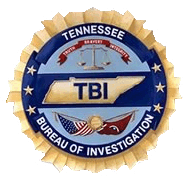 Nashville, TN – The Tennessee Bureau of Investigation (TBI) has arrested and charged a Lobelville teenager in connection to a deadly shooting at the Perry County National Guard Armory.

At the request of District Attorney General Kim Helper, TBI Special Agents continue to investigate the shooting of 45-year-old Sgt. 1st Class Michael W. Braden, which occurred at approximately 4:30pm on the afternoon of July 9th.

During the course of the investigation, Special Agents, along with the Perry County Sheriff's Office, FBI, ATF, TWRA and THP, developed information which led to the arrest of 15-year-old Christopher C. Farrar.

Investigators determined Farrar gained access to the Armory and fired several shots, one of which hit Braden, who later died at Perry County Medical Center. At this point, the exact circumstances of the shooting and its motive remain part of the active investigation.

On Wednesday night, Farrar was taken into custody from his family's home on Depriest Bend Drive without incident. Early this morning, he was charged with one count of Criminal Homicide. At the time of this release, he was being held without bond in the Rutherford County Juvenile Detention Facility.

The 15-year-old suspect faces a charge of Criminal Homicide. The District Attorney General will be the only one responsible for pursuing a potential transfer to the adult court system and she would only make that decision upon the completion of the TBI investigation. It is far too preliminary to discuss whether a Grand Jury would potentially indict on a First Degree Murder or any other charge.



Sections
News
Topics
ATF, Christopher C. Farrar, Criminal Homicide, District Attorney General, Fatal Shooting, FBI, Federal Bureau of Investigation, First Degree Murder, Kim Helper, Lobelville TN, Michael W. Braden, Nashville, Nashville TN, Perry County Medical Center, Perry County National Guard Armory, Perry County Sheriff's Office, shooting, TBI, TBI Special Agents, Tennessee Beureau of Investigation, Tennessee Highway Patrol, THP, TWRA