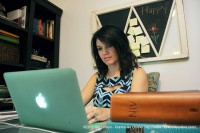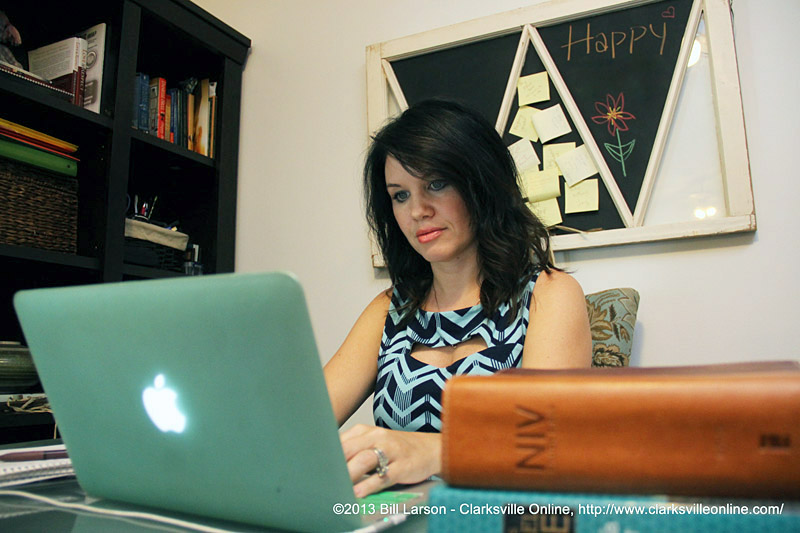 Clarksville, TN – Dating is gross. I mean, it's fun meeting new people, having a reason for a new outfit, a new way to style your hair, and a pretty new lip-gloss, but other than that, dating is just not fun for a lot of people. While the majority of women would like to be in a committed relationship, dating around to find the right guy, and being let down over and over again is simply not enjoyable.

The dating process, or more precisely, the selection process is daunting and exhausting, and many of us run from this prickly ambiguity into any relationship that is, at least, committed or promising; translation: better than nothing.

I've settled in the past, and if you haven't you are a better woman than I am.

So how do you know if you are settling for someone that is not the right fit for you?

Obviously, this is not about being "better than" someone, but we are intended to compliment one another, to bring out the best in each other, and be equally yoked spiritually.
Here are a few clues:
Your conversations are consistently lame-Your conversations with the person you are dating are not really about thing you are interested or passionate about. Maybe you are "dumbing yourself down" or talking about things you simply aren't interested in because you feel like you have to just to keep some dialogue going, and worse yet, if you talked about what you really cared about, they would either tune out or look at you crazy.
You dream differently-If you have dreamed of big city living or world traveling and they are committed to country living (or couch potato-ing) or if you want 5 kids and they aren't sure they even want one, yet you are still trudging through the relationship, you are probably settling.
Very few of your interests overlap-You love the outdoors and gardening and he loves playing on the computer and watching Game of Thrones, and you both find yourselves twiddling your thumbs and barely tolerating each others' hobbies (instead of seeing them as an adventure with your best friend), then you are probably settling.
You believe radically different things-Listen, we all know opposites attract, and having varying view creates great conversation over your morning coffee, but if your guy or gal does not respect your opinions and the big stuff life politics and religion, especially when they strongly disagree, then you are probably putting up with the belittling and aggravation because you don't feel like you can do any better.
You defend them and justify their actions-If you find yourself constantly defending who they "are" or why they behave that way, then you are probably aware that your friends and family are aware that he or she is just not right for you or is making your life more stressful. If you feel like you have to "cover for" your boyfriend or girlfriend, they probably are not equally yoked with you or well suited for you.

You find yourself bracing for social interactions-You used to look forward to cookouts, parties, etc, but now you worry if he or she is going to embarrass you or do something that you will later feel the need to defend.
You have changed your goals-You used to dream of being an actor, a surgeon, a parent, a whatever, and now you have settled on something way less that your dream because you don't want to lose your relationship. When you start to shrink down your goals and ambitions and tell yourself they weren't that important to begin with, you might be settling.
You suffer an identity crisis-You used to know yourself pretty well. You used to be the guy or girl that everyone could count on to behave a certain way. If you used to be known for being bubbly, sarcastic, witty, demure, artsy, or whatever, but that essence of you has faded away until it's barely recognizable, you might be settling, and even changing to fit in with the wrong person.
Everything is foggier than it used to be-You used to know what you wanted, where you were headed, who your friends were and what you stood for; now you feel tired, confused, frustrated and even angry, but you aren't sure who you are mad at. You know you should get to the bottom of it, but you are not sure who to talk to because you aren't ready to admit that perhaps, you settled.
Feeling some of these things some of the time is normal. In relationships, there is going to have to be compromise from both sides to make it work, but don't wait until you are married to face reality. We are all guilty of feeling that we can change others at times, but we all know that this is a stupid plan. If they aren't right for us now, they aren't going to turn into Mr. or Mrs. Right just because they say, "I do."
So how do you know if you are truly settling or just struggling to compromise in a normal/healthy relationship?
Start by writing down your priorities-Before you met your current mate, what did you want out of life? What mattered most to you? Was it God, career, family, or maybe fitness?
Now write down your "non-negotiables"-What must you have out of a husband or wife? Must they share your faith? Must they want children? Must they have a certain amount of success or education? Write down what you can't live without for the next 50 years. For me its faith, humor, and fatherhood: my husband possesses all three.
Lastly, write down your preferences-Maybe you prefer a nice smile, or someone who is organized. Or maybe you prefer an adventure seeker to a bookworm. It's okay if he or she doesn't match up with all of your preferences, but they should share several of your interests and meet some of your true preferences without having to give up all of who they are to impress you.
It's important not to confuse preferences with non-negotiables. I prefer that my husband enjoy giving me foot rubs, visiting old libraries, and watching Philomena, but I realize that I don't get everything I want. You won't either.

But if you are sacrificing many of your priorities or your non-negotiables because you can't face being alone, then you are probably facing a future of unhappiness.

It's often hard to know when to walk away from a potentially doomed relationship. Rely on prayer, the Scripture, strong and godly mentors and your gut to tell you when to say when. You are worthy of God's choice in a mate for you; ask Him for His blessing and peace about it. If you do not receive it loud and clear, consider making a break. You can't meet the right person, until you admit you are with the wrong person, and move on. Your future is worth it, your future generations are worth it; you are worth it.



About Kris Wolfe
Kris Wolfe is a Christian, wife and mother. Kris is a freelance writer who focuses on spiritual and practical encouragement. Kris also writes lessons for small group purposes for churches and is a small group coach.  Kris has a master's degree in Biblical Counseling from Luther Rice University and Seminary and is a listed TN Supreme Court Rule 31 Mediator.

Kris covers topics such as dating, marriage, parenting, divorce, post-divorce recovery, and the blended family.

Read more from Kris Wolfe at MorningGloryDevo.com or follow on Twitter @MrsKrisWolfe

Web Site: http://www.morningglorydevo.com/
Email: kristyannawolfe@gmail.com
Sections
Spirituality
Topics
Clarksville, Clarksville TN, Dating, Game of Thrones, God, Scripture