Flood Advisory In Effect ... [Click here for more information]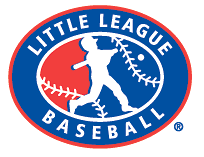 Goodlettsville, TN – Playing its best game at the Little League State Tournament so far, July 17th at Moss-Wright Park, Clarksville Nationals 9-10 year-old baseball team earned a spot in the state semifinals with an 8-2 victory versus Goodlettsville American.

Clarksville National got a great combined pitching performance from Ryan Murphy, Scotty Carter and Connor Doughty, as the trio limited the Goodlettsville squad to just three hits – with only one coming after the first inning.

"With the pitch count the way it is in Little League it's so crucial to get good pitching from a lot of different players," Clarksville National coach Patrick Miller said. "It started tonight with Ryan (Murphy) who went one time through their lineup and gave us a good start, then we brought in Scotty (Carter) and he threw lights out tonight, hit his spots and basically shutdown a very good hitting team in Goodlettsville.

"Once Scotty reached his (pitch) limit at 75 (pitches) we bring in Connor (Doughty), who shuts the door in the final inning."

Clarksville National also got some timely hitting in the contest, beginning in the first inning, when Patton Samuels drove in Doughty with an RBI single.

Goodlettsville American answered back with a run of its own in the bottom of the inning, to tie the game 1-1, but Clarksville National would take the lead for good with a three-run second inning.

Cameron Greathouse would open the inning with a single followed an out later by a single by Murphy.

Doughty would reach on an error to load the bases, with Collin Pedigo bringing in the first run of the inning an out later by drawing a walk.

That brought up the hot-hitting Samuels, who blasted a ball off the fence in left field for a two-run double making it 4-1.

Samuels would finish the night by going 3-for-4 with three RBIs and a run scored.

"Pedigo getting that run for us in the first inning was big for us, but the big blow came in the second inning with Samuels who just missed hitting it out for a grand slam," Miller said. "That hit really got the momentum going for us."

Goodlettsville America would score its final run in the bottom of the second inning to make it 4-2, but that would be as close as they would get the rest of the night.

Clarksville National would add to its lead in the fifth inning, scoring twice to make it 6-2, on a double just inside the bag at third by Murphy – driving in Watson Persinger and Carter, who had reached on walks.

The final two runs of the game for Clarksville National came in the sixth inning, after the first two batter recorded outs, as they strung together four straight hits – with Persinger driving in Pedigo with a single and Caleb Bowman doubling in Samuels for the 8-2 final margin.

Clarksville National now faces Tullahoma, at 7:00pm on July 18th, for the right to face Goodlettsville National in the state tournament championship game.



About Chris Austin
Chris Austin is a graduate of Clarksville High School and Austin Peay State University.

Chris is a former Head Softball Coach for APSU, and assistant basketball coach for CHS.

Chris has worked at the Leaf-Chronicle, and WJZM News/Talk/Sports radio. Has also worked at the Sports Information Department at APSU, and has covered championship events for the Ohio Valley Conference and NCAA.

Chris is an avid sports fan and can be found at most Austin Peay State University sports events.

Web Site: http://www.clarksvillesportsnetwork.com
Email: chris_austin24@yahoo.com
Sections
Sports
Topics
Caleb Bowman, Cameron Greathouse, Clarksville National, Collin Pedigo, Connor Doughty, Goodlettsville American, Goodlettsville National, Goodlettsville TN, little league state tournament, Moss-Wright Park, Patrick Miller, Patton Samuels, Ryan Murphy, Scotty Carter, Tullahoma, Watson Persinger