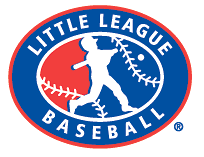 Clarksville, TN – Friday night, the Clarksville Nationals Little League team hosted a meet and greet and home run Derby for the 10 teams that were competing in the 12-year-olds State Little League Tournament. There are 10 teams in the tournament including Clarksville National, and Clarksville Northwest.

The players and their families had the opportunity to enjoy pizzas and soda, before getting down to business of home runs, in the Home Run Derby.

For the competition, each of the 10 teams nominated two players to represent them. These players faced a volley of pitches to see which team could hit the most home runs. Any hit that was not a home run was counted as an out. Once a player received a total of 7 outs they were finished for that round.

As each of the players names were announced, to take their turn, their teammates and family members cheered loudly for them. Some of these young man were truly impressive hitters especially Robert Hassell from the South Nashville team who managed 13 home runs.

The first-round served as an elimination round the five teams who received the highest scores in the first round continued to the championship round. In that round the team with the highest combined score won the Home Run Derby.

The Clarksville Nationals Little League is hosting the tournament.

"We are honored to be hosting the tournament," said Jason York " We're going to have some of these kids hit some really deep shots. We also have some bull's-eyes set up on some different fields, and if they hit them they get special prizes. The winning team also receives gift certificates for some of the local restaurants."

The tournament continues today with the opening ceremonies at 11:30am followed by the first game at 1:00pm. The tournament will end on Friday, July 26th or Saturday July 27th. "I encourage the parents and spectators to follow the bracket updates on Clarksvillenational.org and Clarksvillesportsnetwork.com" said York "It's going to be a fun night leading into a really great week!"
Home Run Derby Results
1st Place in the home run Derby was the South Nashville Team from District 7. Robert Hassell hit 13 home runs, and Barrett Smith hit 1 for a total of 14 points.
2nd place was Obion County from District 1. Blake Wilson hit 4 home runs, Isaac Darnell hit 3 for a total of 7 points,
3rd place was Smith County from District 2. Barrett Briggs hit 3 home runs, Kolby Sloan hit 2 for a total of 5 points.
4th place was Karns from District 6. Brad Grenkoski hit 3 home runs, while Jonathan Nelson struck out, for a total of 3 points.
5th place was the Clarksville Nationals from District 9. Noah Gallagher and Gavin Hams both hit 1 home run each for a total of 2 points.
About Bill Larson
Bill Larson is  is politically and socially active in the community. Bill is a member of the Friends of Dunbar Cave.

You can reach him via telephone at 931-249-0043 or via the email address below.
Sections
Sports
Topics
Barrett Briggs, Barrett Smith, Baseball, Blake Wilson, Brad Grenkoski, Clarksville, Clarksville National Little League, Clarksville Nationals, Clarksville Northwest, Clarksville Tennessee, Clarksville TN, Gavin Hams, Home Run Derby, Isaac Darnell, Jason York, Jonathan Nelson, Karns, Kolby Sloan, Little League, Little League Baseball, Noah Gallagher, Obion County, Pizza, Robert Hassell, Smith County, South Nashville, Tennessee