Winter Weather Advisory In Effect ... [Click here for more information]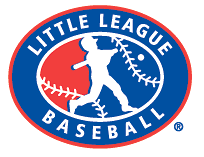 Clarksville, TN – Briley Townsend hit two home runs, July 20th at Griff Schmittou Field, including a walk-off to-run shot in the bottom of the  sixth inning to keep Johnson City stay alive in the 2014 12-year old Little League State Tournament with a 12-10 elimination-game victory over Smith County.

Townsend finished the game going 4-for-4 with a double and triple to go with his pair of homers, while also driving in six runs.

Smith County would draw first blood with two runs in the top of the first inning, with Charlie Hopper reaching on an error and scoring on a double by Barrett Brigg.

Briggs would score two batters later on an infield out off the bat of Lawson Underwood.

Johnson City would answer with two runs of its own in the bottom of the inning, with Townsend blasted a two-run shot out to left field, also scoring Michael Degeanero – who opened the inning by drawing a walk.

Smith County would flex its muscles in the second inning in scoring five runs on six hits – including two doubles and two home runs.

Hunter Clemons would open the inning with a single and score on a double by John Ross Hord.

Hopper would follow with a double – scoring Hord to make it 4-2.

An out later, Smith County would go back-to-back on home runs by Kolby Sloan and Underwood to make it 7-2.

Johnson City would get right back into the game with four runs in the bottom of the inning, to make it 7-6, highlighted by a two-run triple by Townsend, while the other two runs scored on errors by Smith County.

Smith County would add to its lead in the top of the fourth inning, scoring two runs to make it 9-6 on Sloan's second two-run homer of the game – which also scored Hopper, who had reached on a Johnson City error.

A passed ball on a third strike allowed Smith County to score a run in the top of the fifth inning, making in 10-6, with Hord coming in from third to score the run.

Johnson City would tie the game 10-10 with four runs in the bottom of the fifth inning, with the runs coming on two-run doubles by Kaden Weir and Jacob Cunningham.

Johnson City will advance in the loser's bracket to face Morristown American on July 21st at 6:00pm.



About Chris Austin
Chris Austin is a graduate of Clarksville High School and Austin Peay State University.

Chris is a former Head Softball Coach for APSU, and assistant basketball coach for CHS.

Chris has worked at the Leaf-Chronicle, and WJZM News/Talk/Sports radio. Has also worked at the Sports Information Department at APSU, and has covered championship events for the Ohio Valley Conference and NCAA.

Chris is an avid sports fan and can be found at most Austin Peay State University sports events.

Web Site: http://www.clarksvillesportsnetwork.com
Email: chris_austin24@yahoo.com
Sections
Sports
Topics
12-year old Little League State Tournament, Barrett Brigg, Briley Townsend, Charlie Hopper, Clarksville, Clarksville TN, Griff Schmittou Field, Hunter Clemons, Jacob Cunningham, John Ross Hord, Johnson City, Kaden Weir, Kolby Sloan, Lawson Underwood, Michael Degeanero, Smith County